PAINTINGS FROM A PHOTOGRAPH
REMEMBERING THE MEMORABLE. Special moments deserve attention and detail. Professional quality artwork creating beautiful and personal pieces. Let me create something special for you.
"It's a unique thing, creatively speaking"
Personalised and memorable Artwork to cherish that can't be found on the high street by Jackie Oliver B.A.Hons, Cert.Ed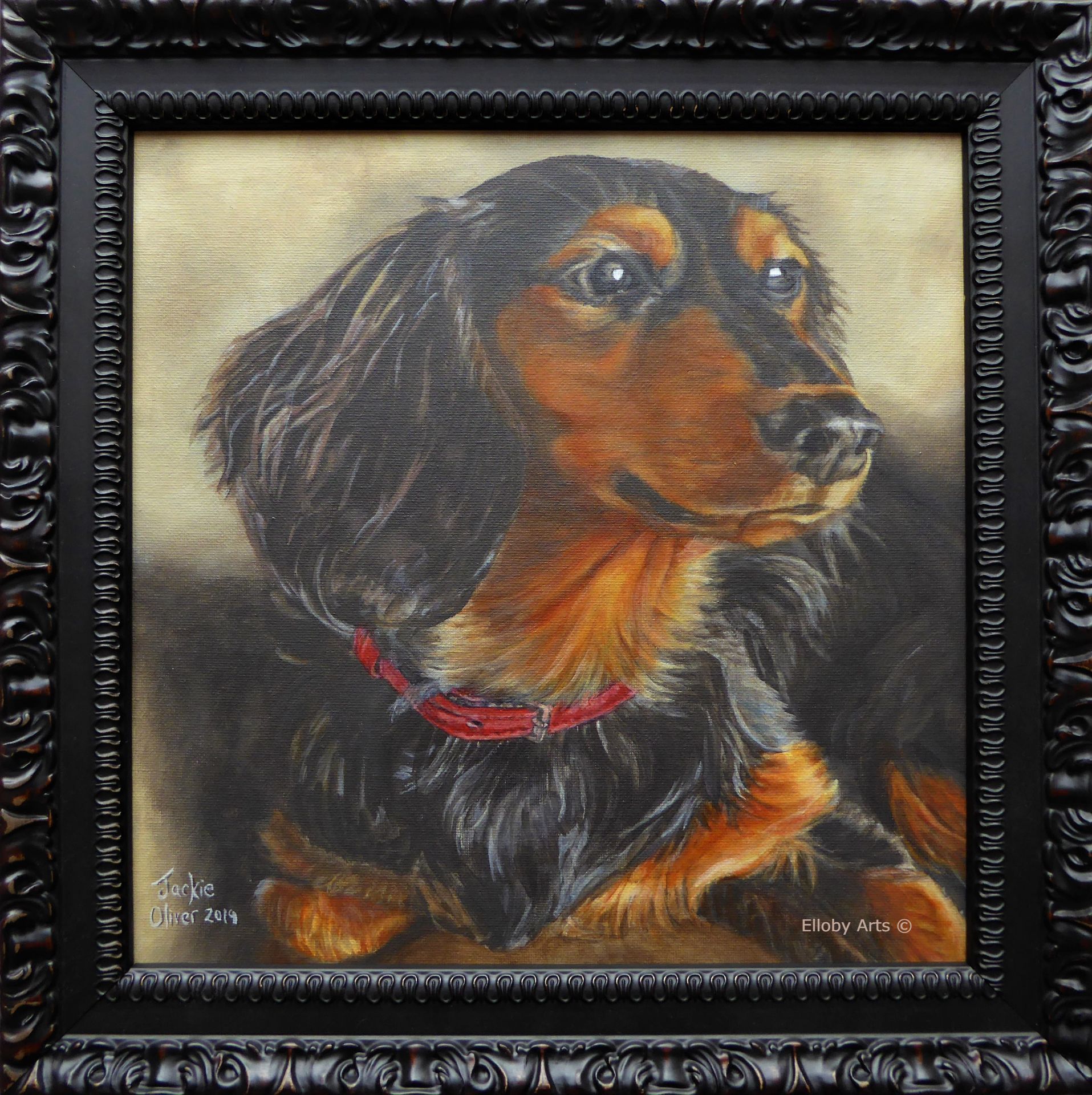 A wonderful commission to paint 'Cookie' from a cherished photograph in Acrylics 30cm x 30cm. Finished with a satin varnish in a beautiful carved vintage style dark wooden frame with hints of reds in the carvings. Doesn't she look stunning?
I thoroughly enjoyed painting "Cookie", what a beautiful dog and her owner now has the painting in pride of place to enjoy for many years to come.
A DESIRABLE KEEPSAKE OR HEIRLOOM
A WEDDING, HONEYMOON, HOLIDAY, a MEMORABLE MOMENT or PLACE, an ANNIVERSARY, a beloved PET, BABY OR CHILD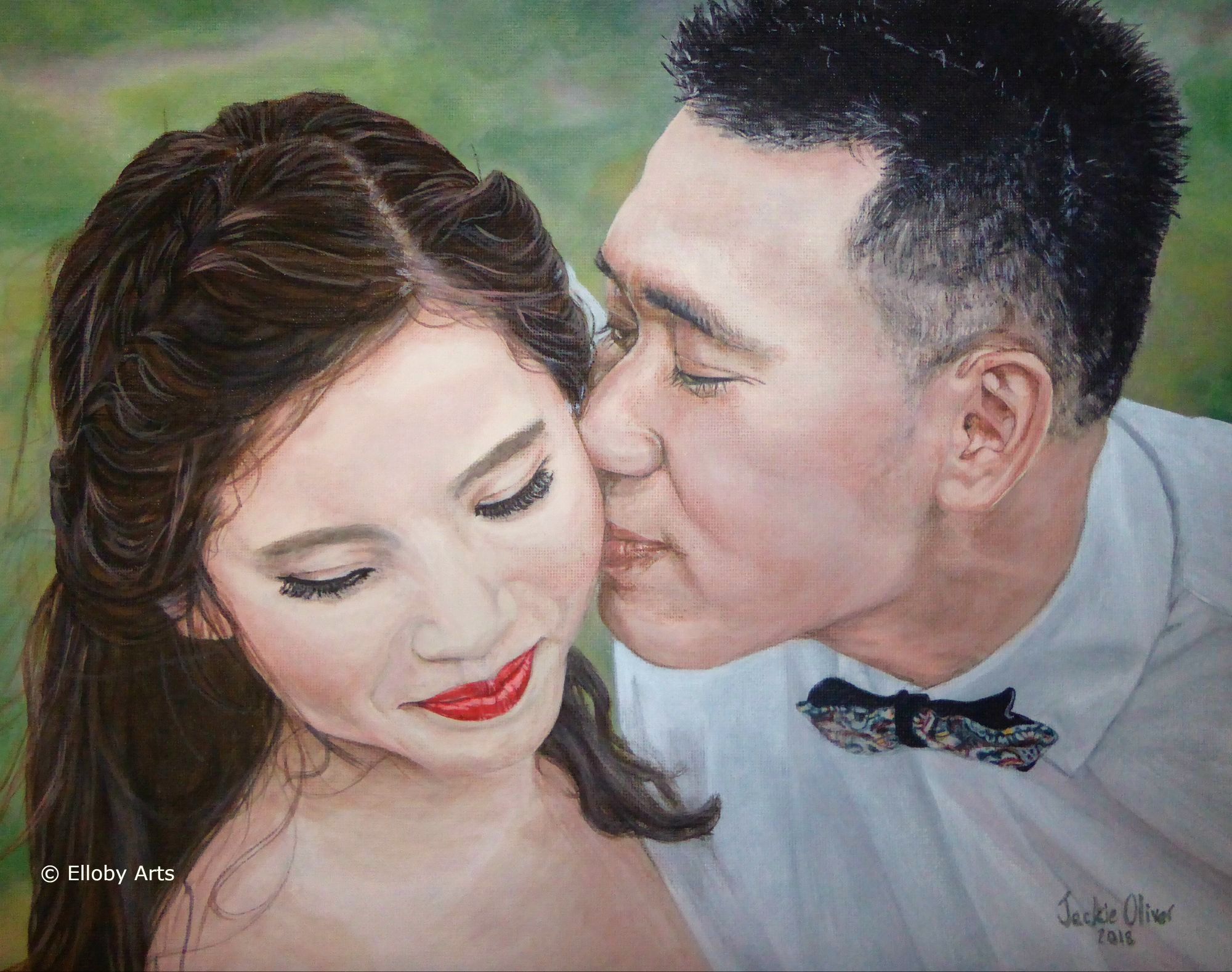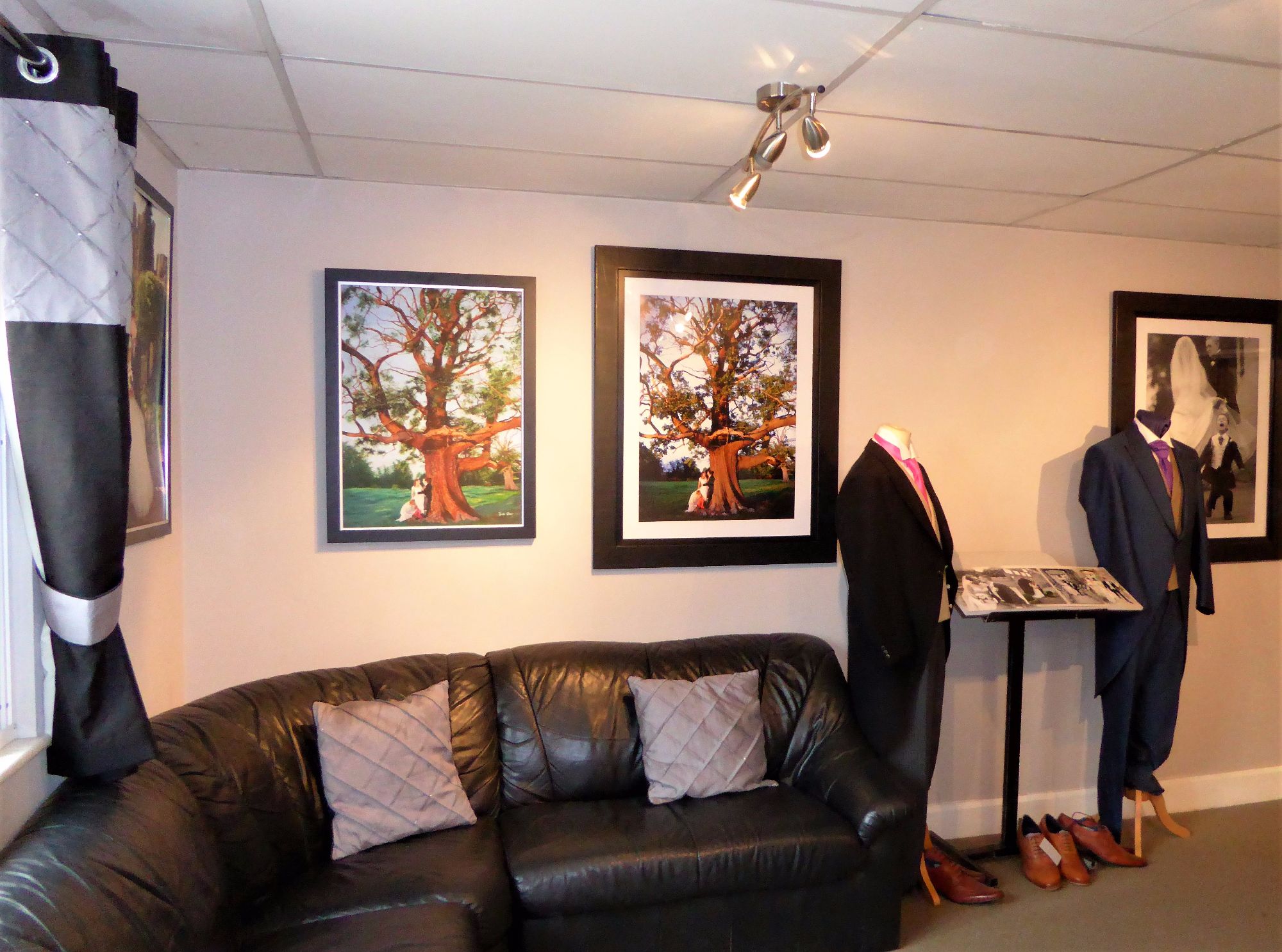 Original photograph on the right and my painting interpretation on the left, brightening up the greens. Both being displayed at 'The Wedding Barn' Ufton, Warwickshire unless I am showing it at fairs or exhibitions.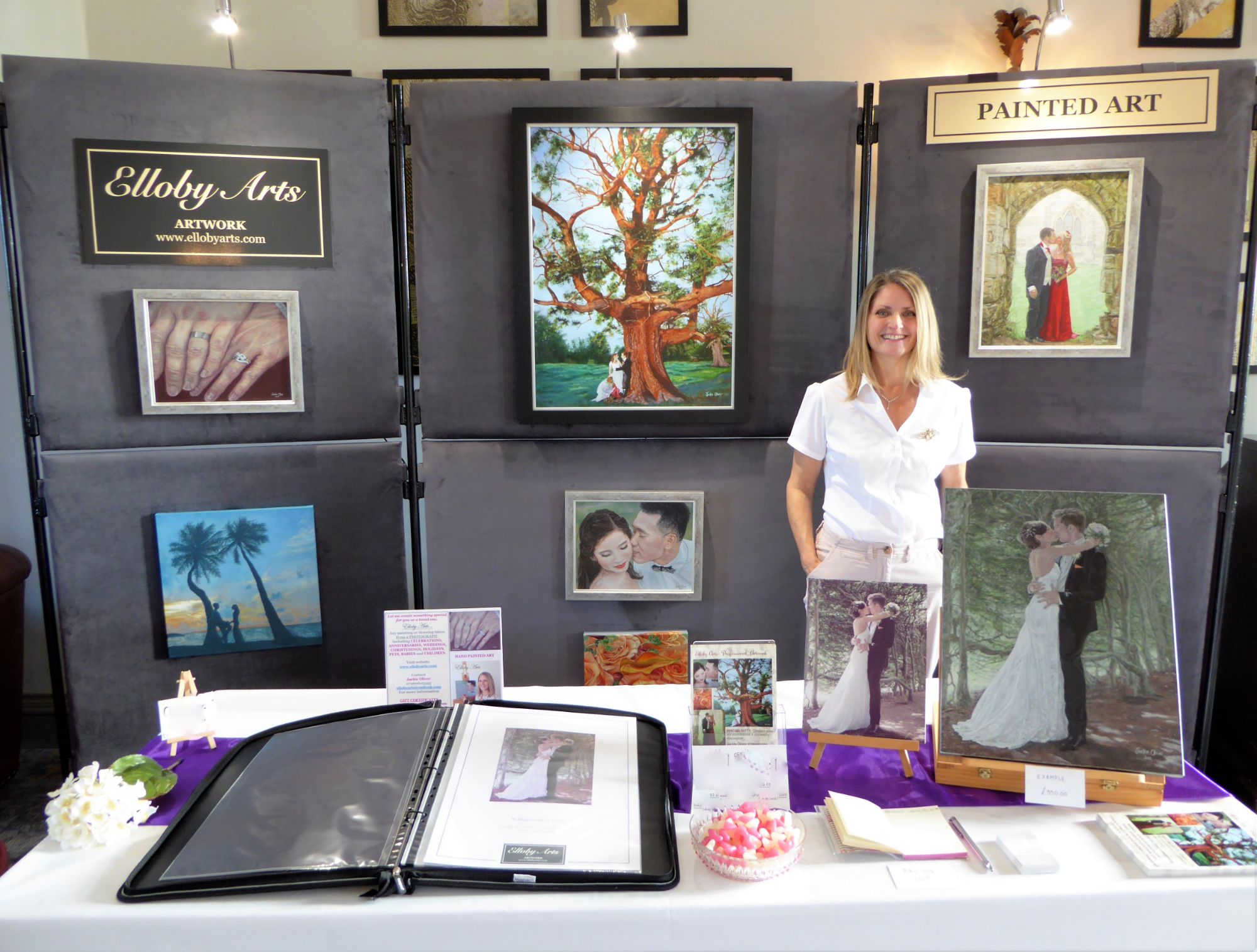 Hello there!
Displaying my paintings at Walton Hall Wedding Fair October 2018