Paintings - from Start to Finish
A Painting - Each stage explained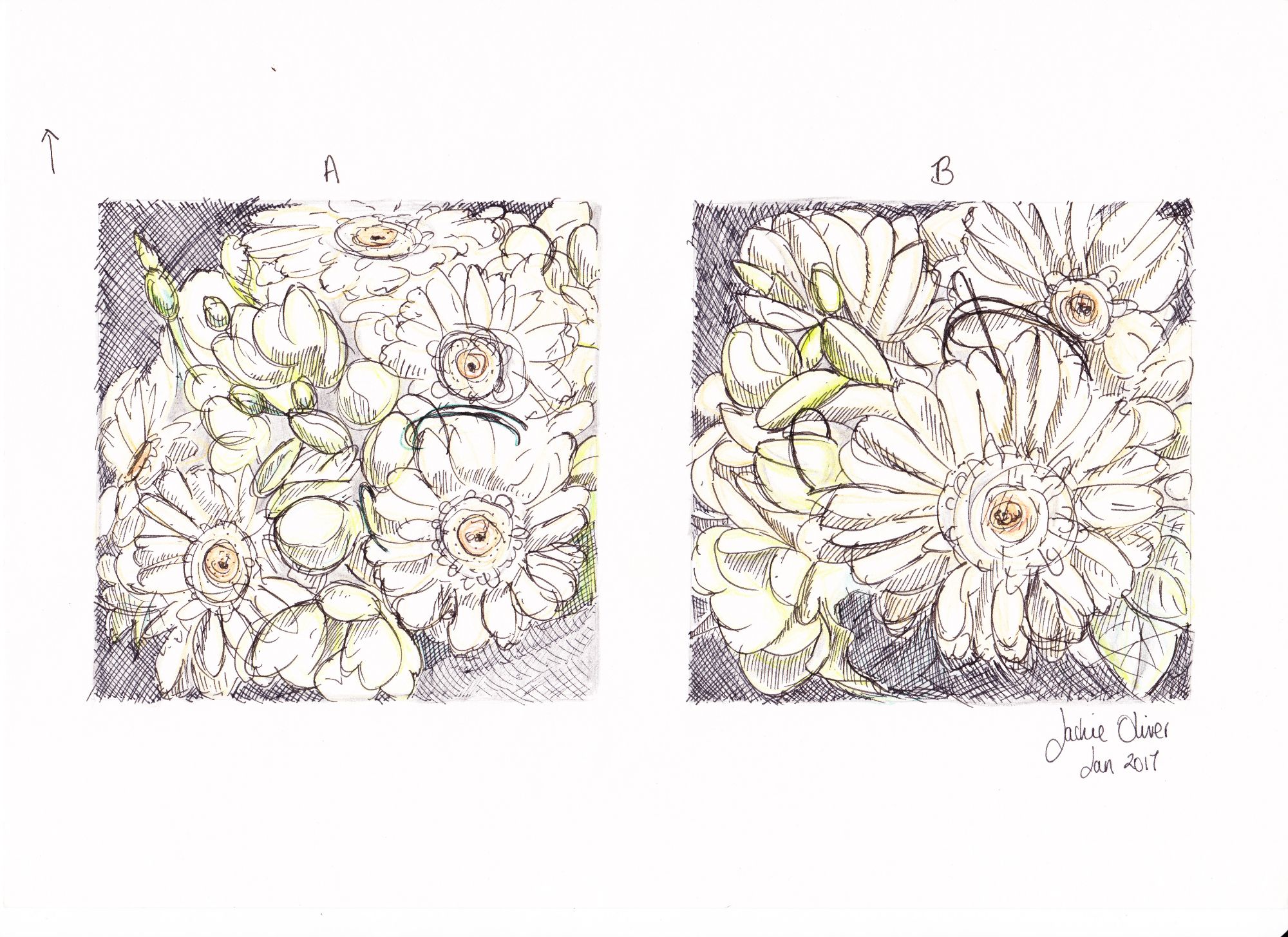 It all starts with a digital or an actual photograph of the bouquet or flowers to be painted. I decide on a couple of sections of the bouquet that would look great and blow up a photograph to do some initial sketches from. These are then emailed over to you to decide which picture you like best. A simple Artist Contract is attached and off I go!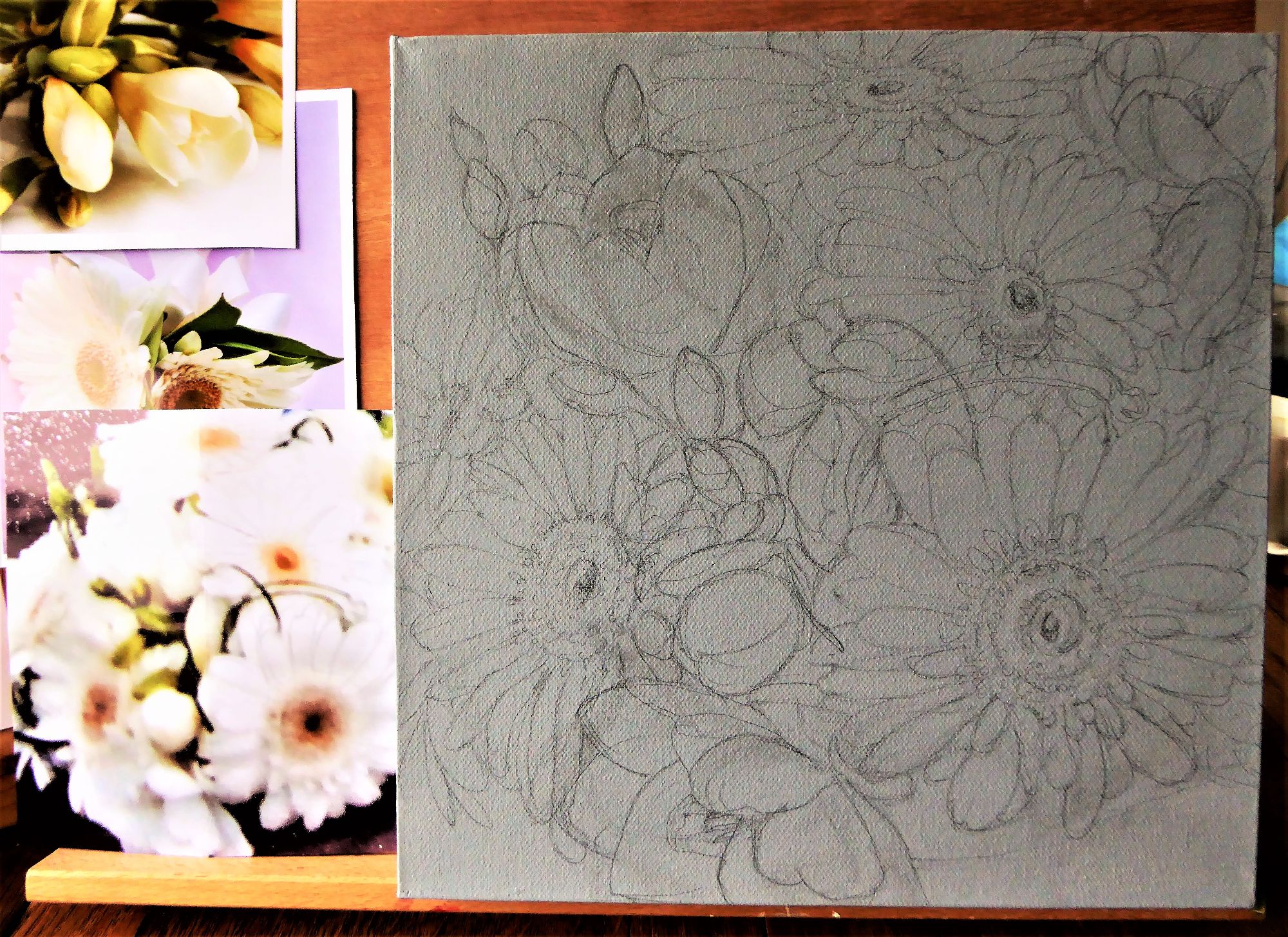 The next stage is to draw the image on to the canvas. In this case a 30cm x 30cm deep edge box canvas was chosen, which meant I could follow the petals around the edges too, creating a more 3 Dimensional effect.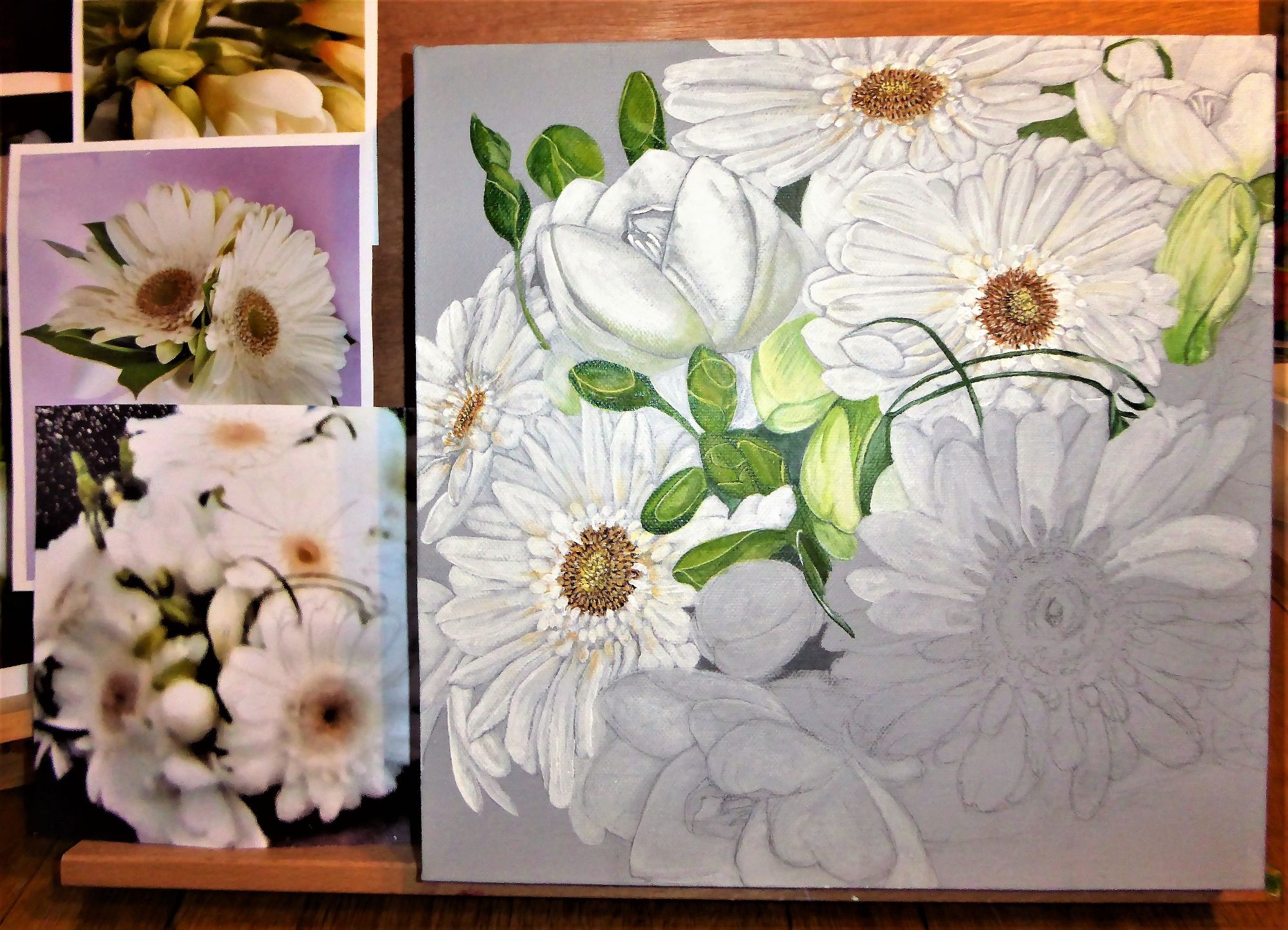 The painting is starting to take shape flower by flower. This painting has white Gerbera Daisies and Freesias in the bouquet, just beautiful.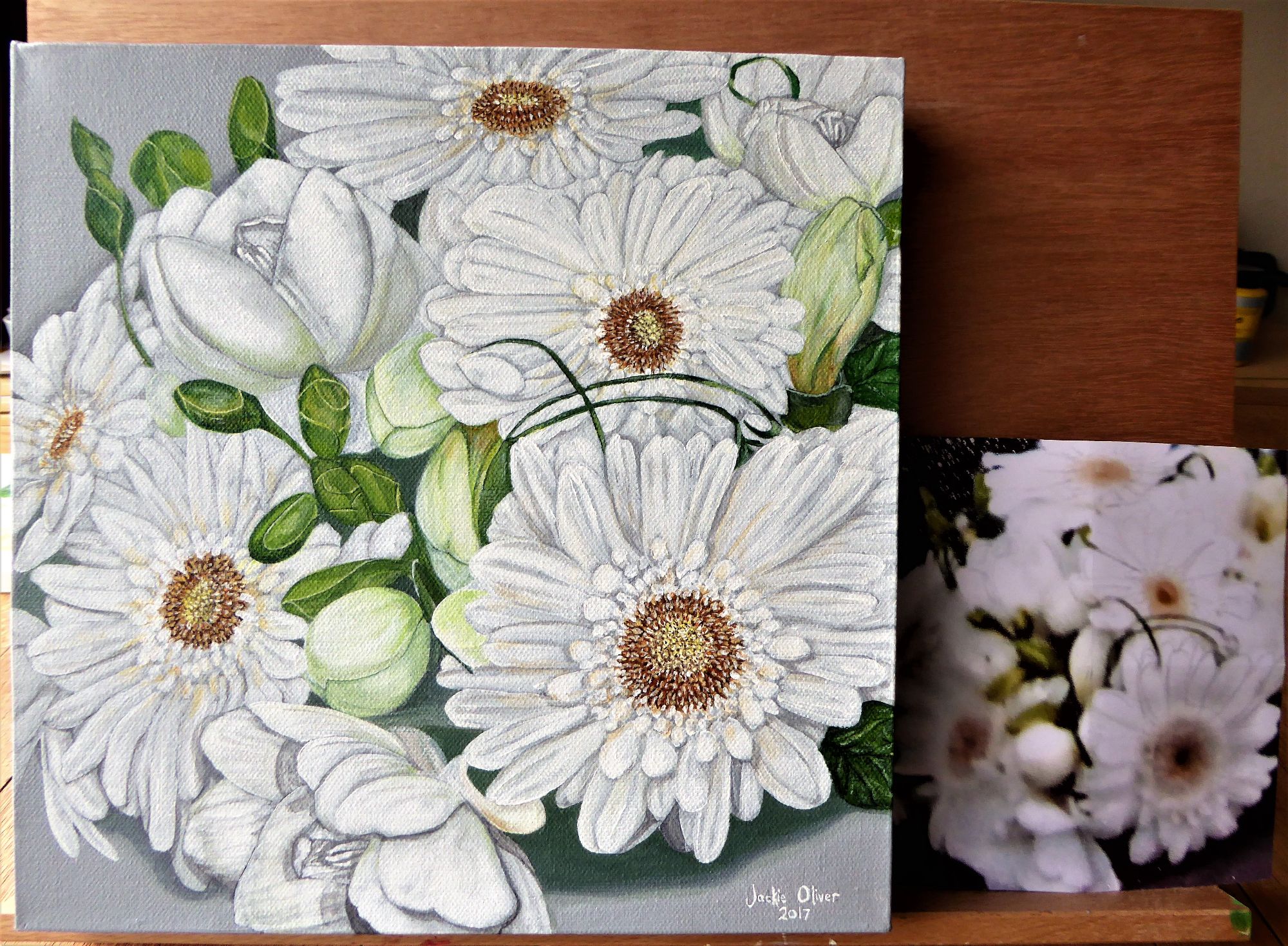 The finished painting - Voila! The colours look fantastic together and I'm really happy with the realistic detail in the centre of the daisies. This is going to be a 10th Wedding Anniversary present from mother and father to daughter, what a lovely and thoughtful idea and a gift she can really treasure.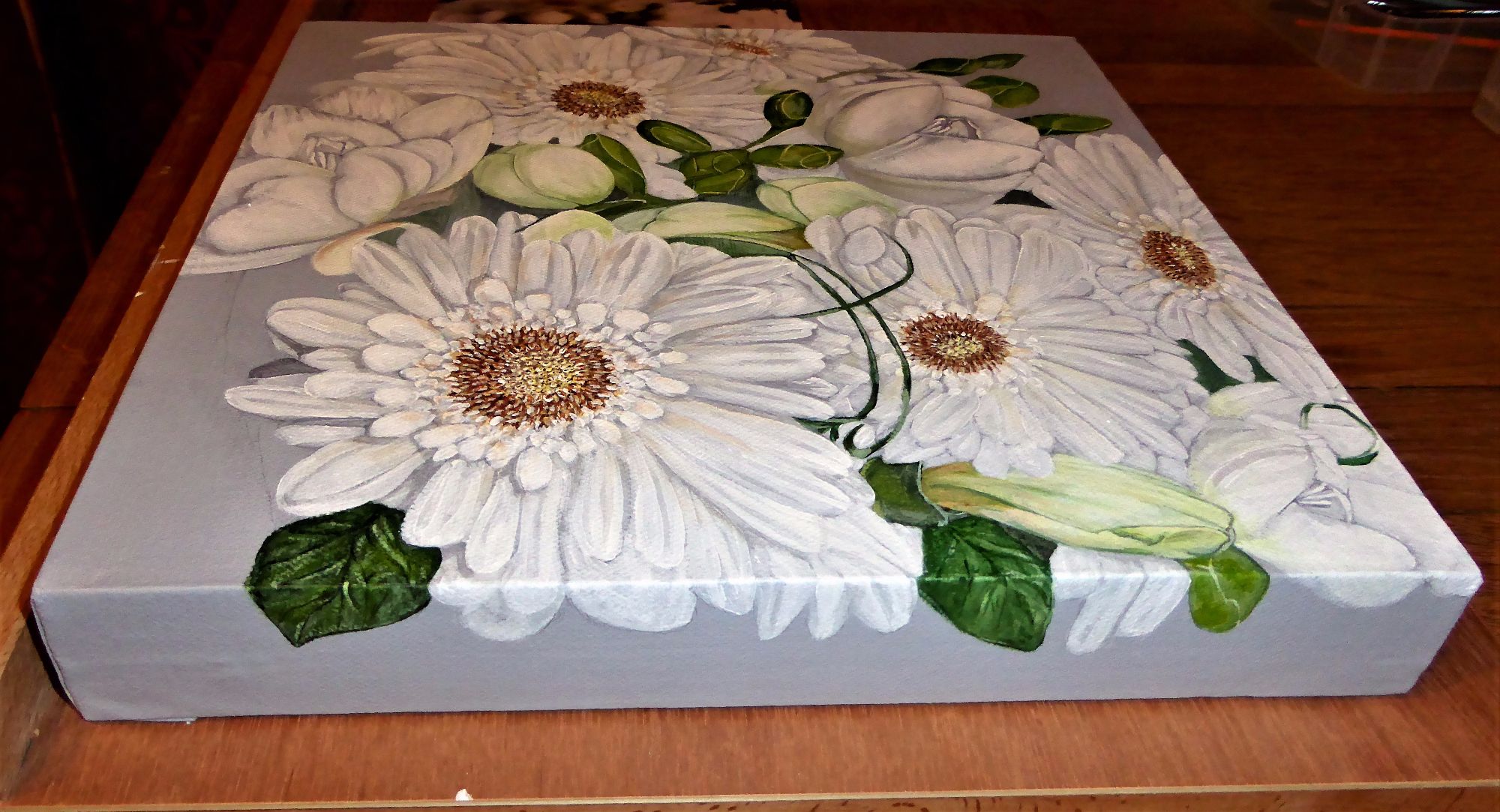 Painting around the edges for that extra special 3 Dimensional effect.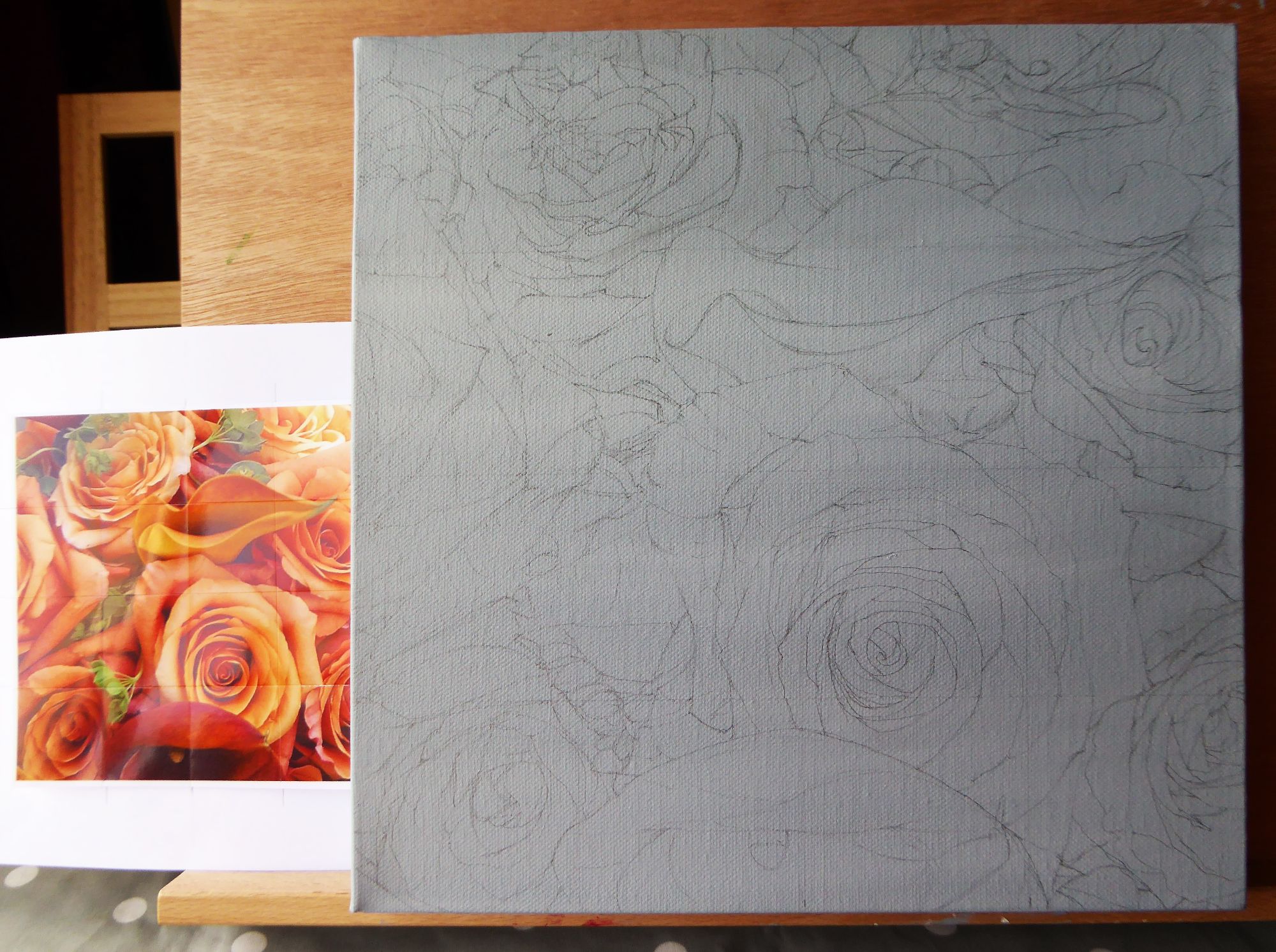 Scaling the photograph up as a drawing on canvas. This time a bouquet full of peachy orange roses.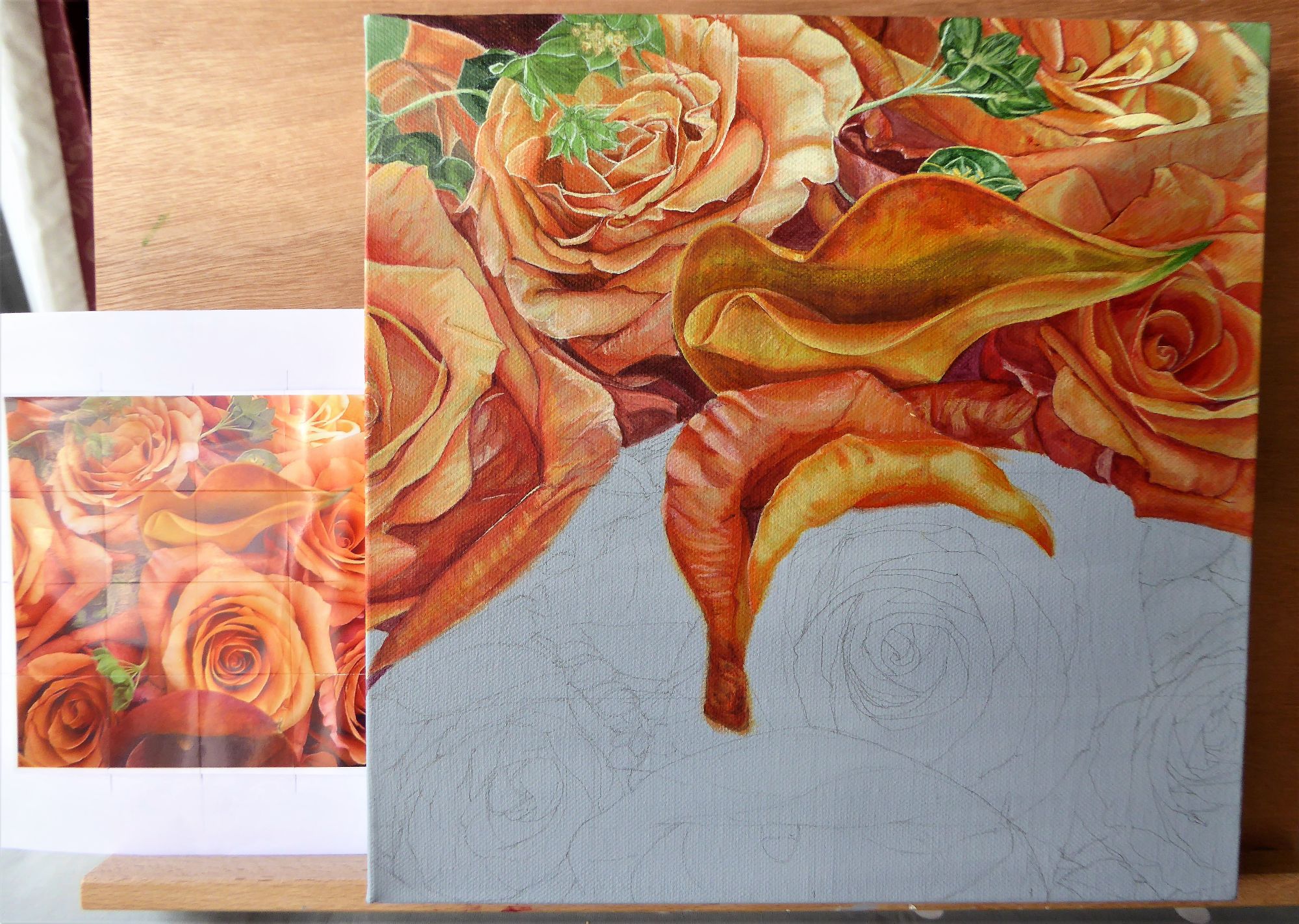 The painting is really coming along now, such bright colours in these flowers.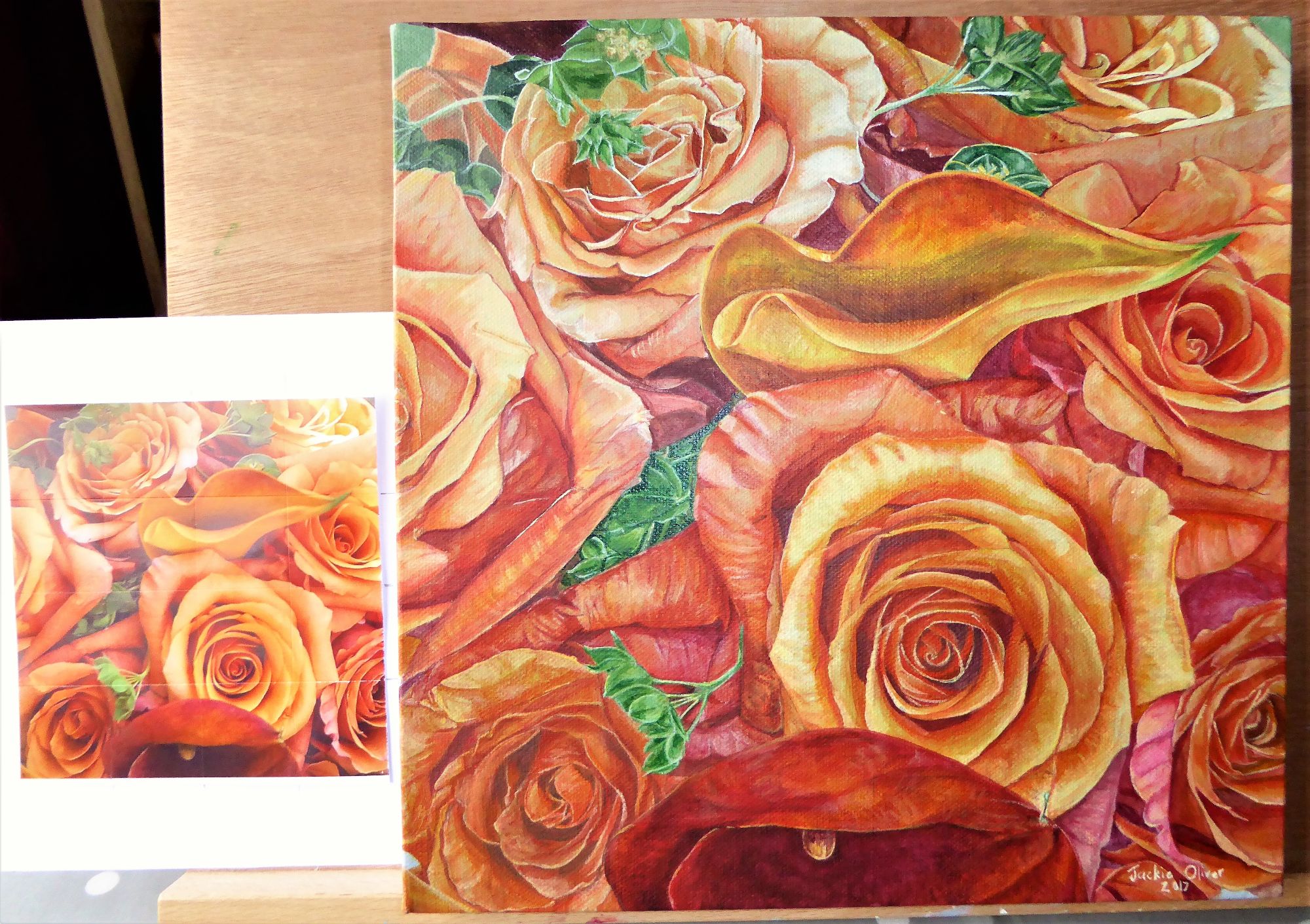 The painting is finished and full of life, it just pops out from the canvas. Almost real enough to touch.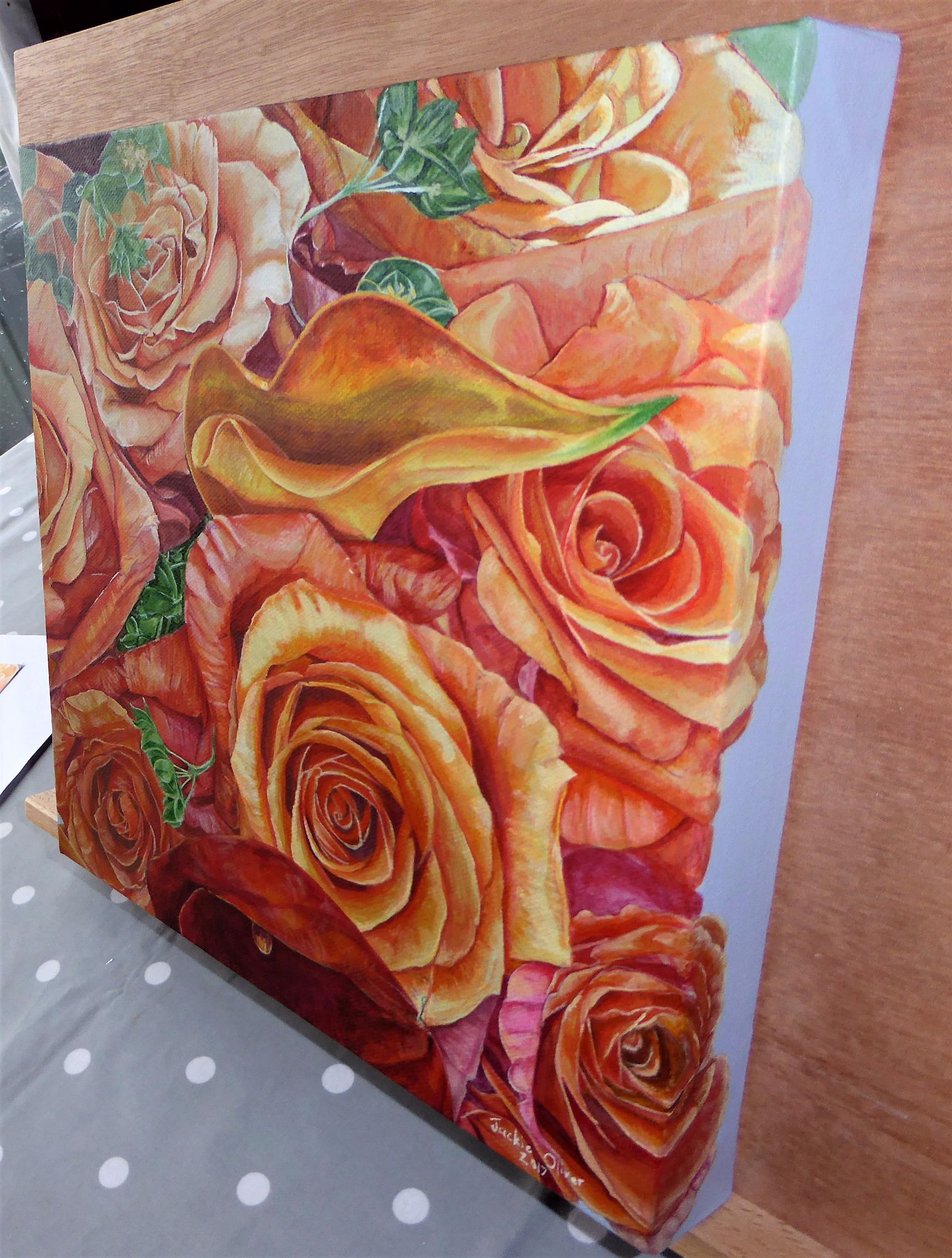 Following the painted flowers around the edge ensures a more real 3-Dimensional effect.
Watercolour Painting - Each stage explained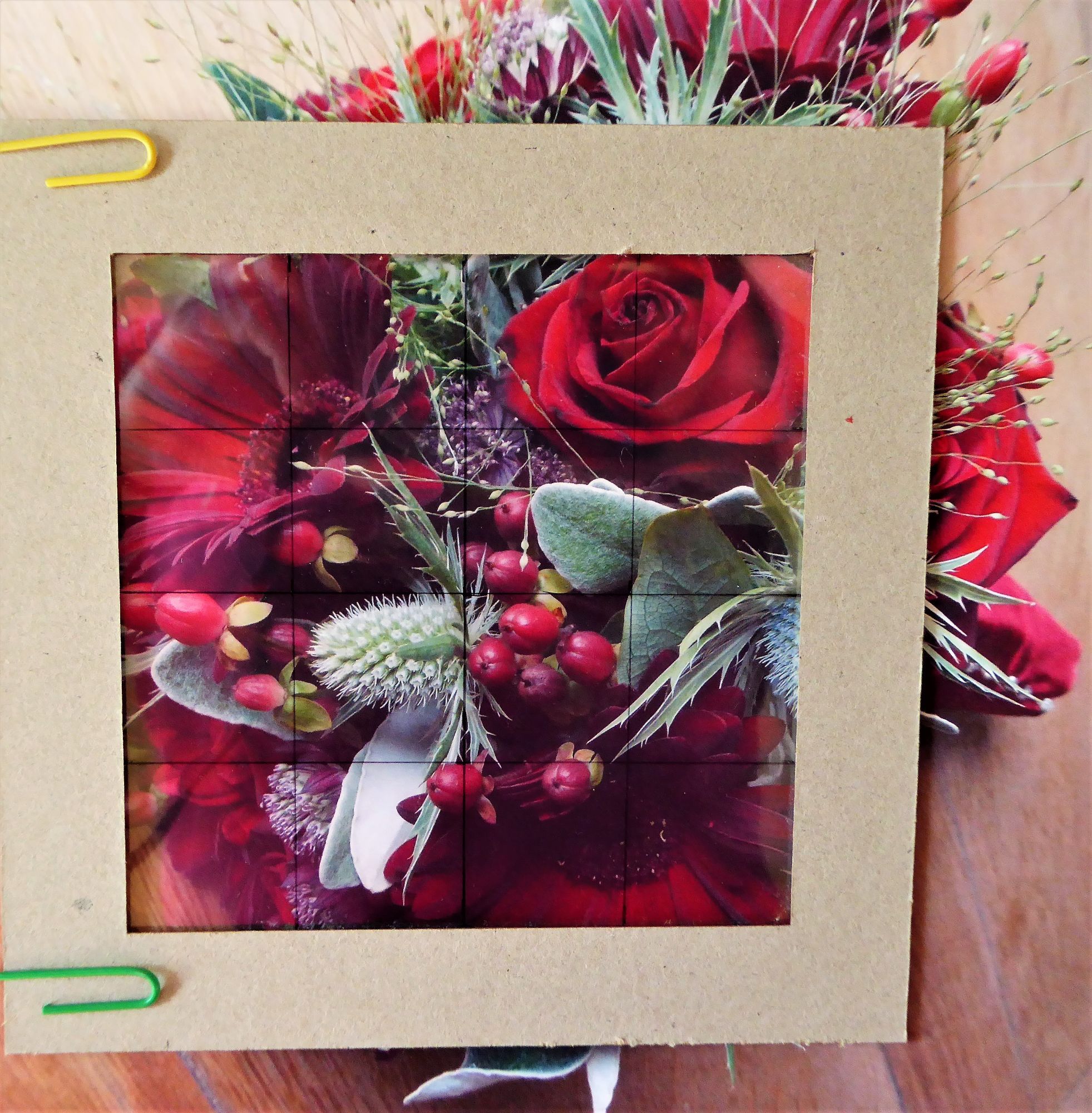 My own gorgeous Wedding Bouquet. The section of the bouquet I want to paint is decided, now time to draw a scaled up version on the Watercolour paper, there is a lot of detail here and it takes time to draw. I can't wait to see the finished version.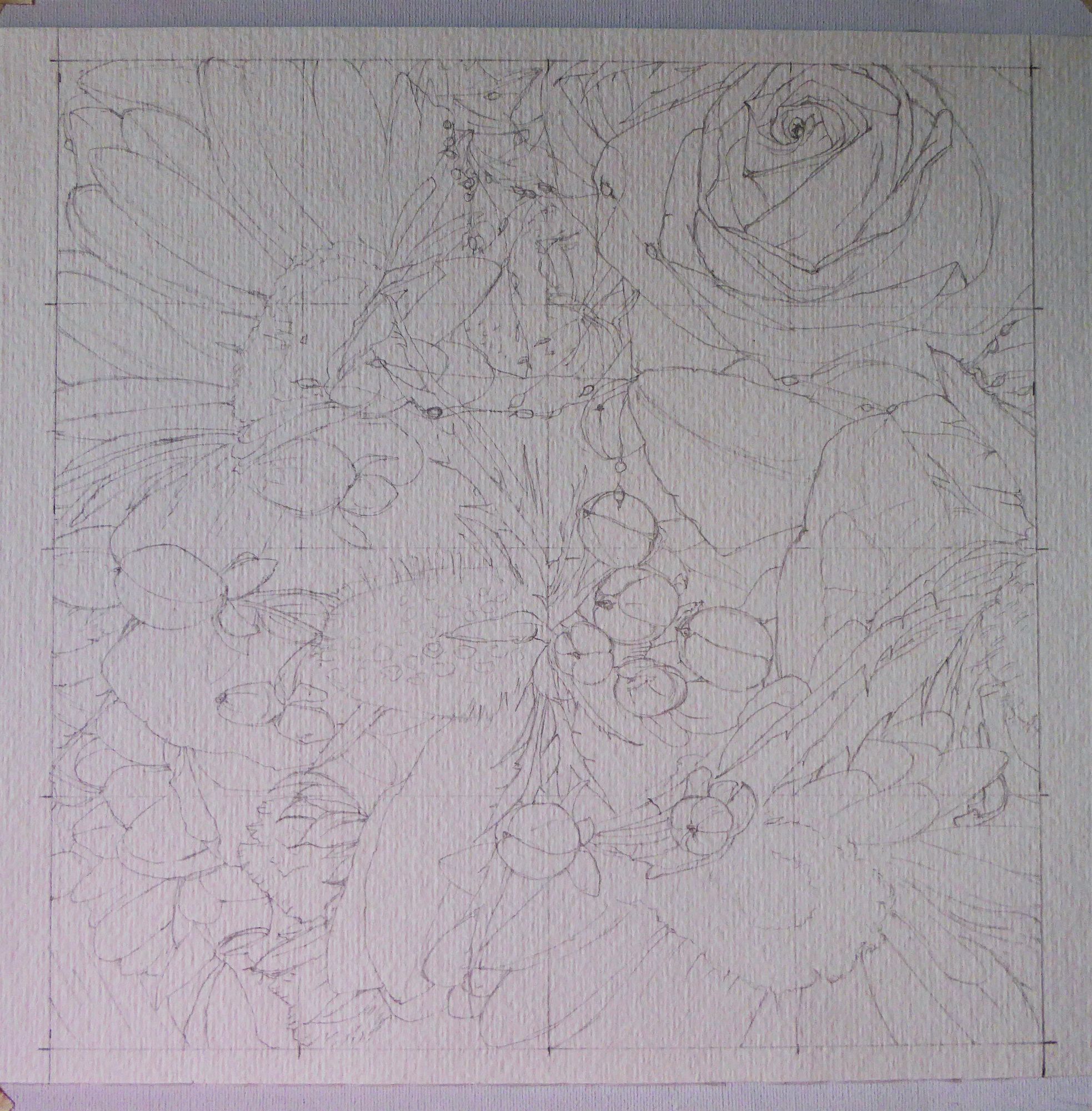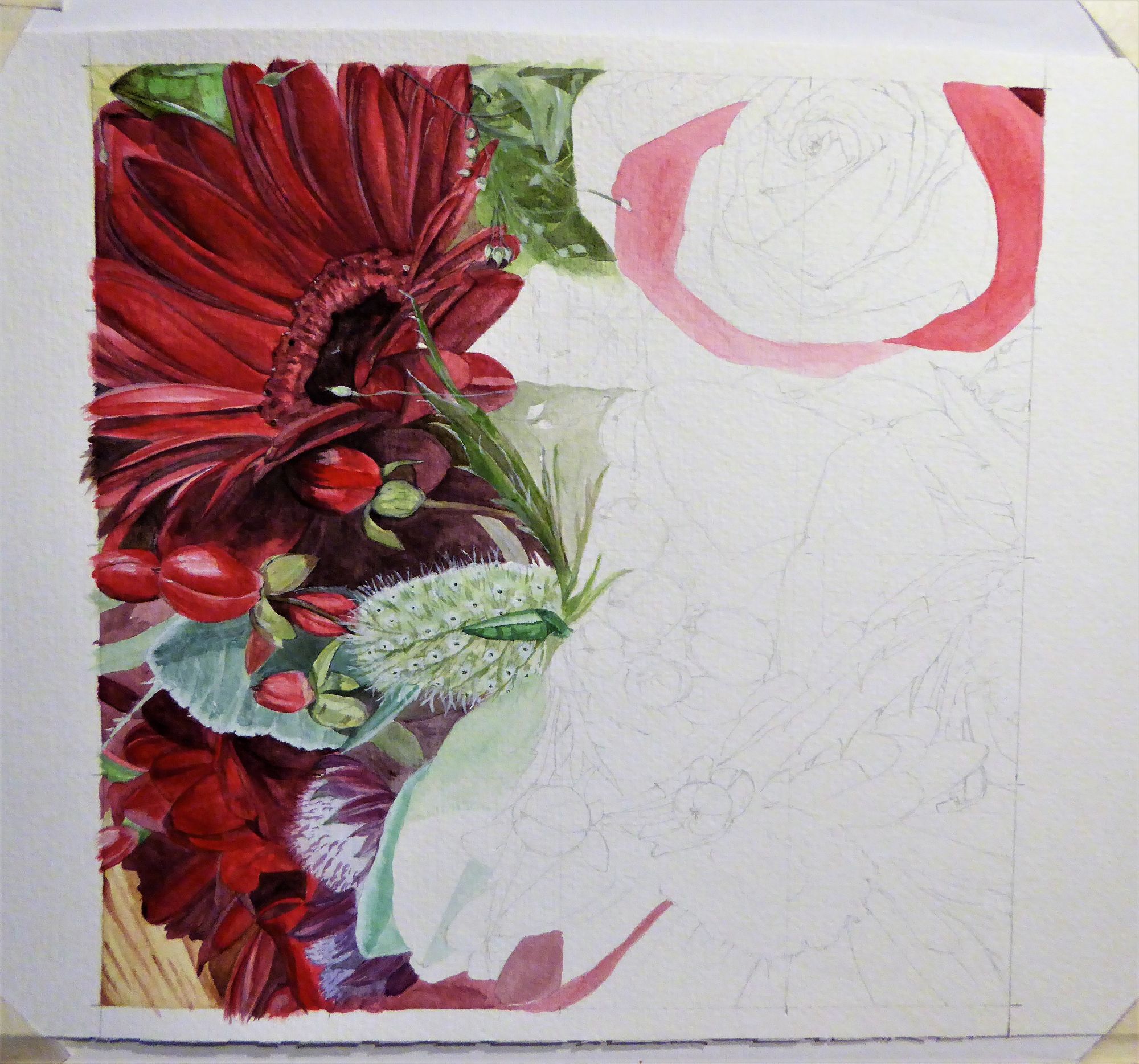 A 30cm x 30cm painting was chosen in this instance. The bouquet consists of vivid deep red Berries, Roses, Gerbera Daisies and stunning foliage and Thistles. This type of painting is best framed, whereas a canvas can be hung straight on a wall. It's starting to come to life don't you think?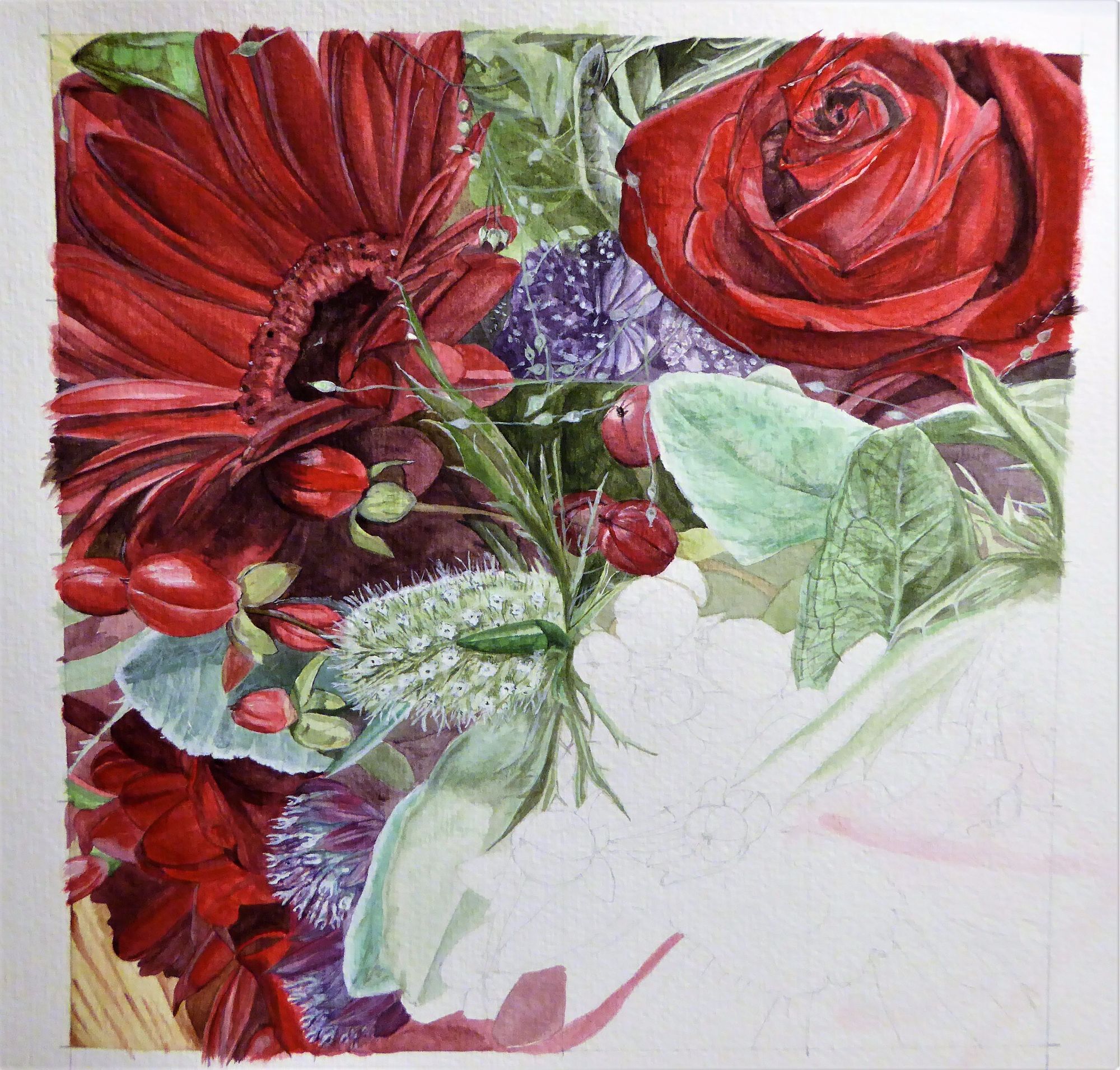 The addition of the Rose just jumps off the page! It's nearly done now and has taken 16 hours of painting so far.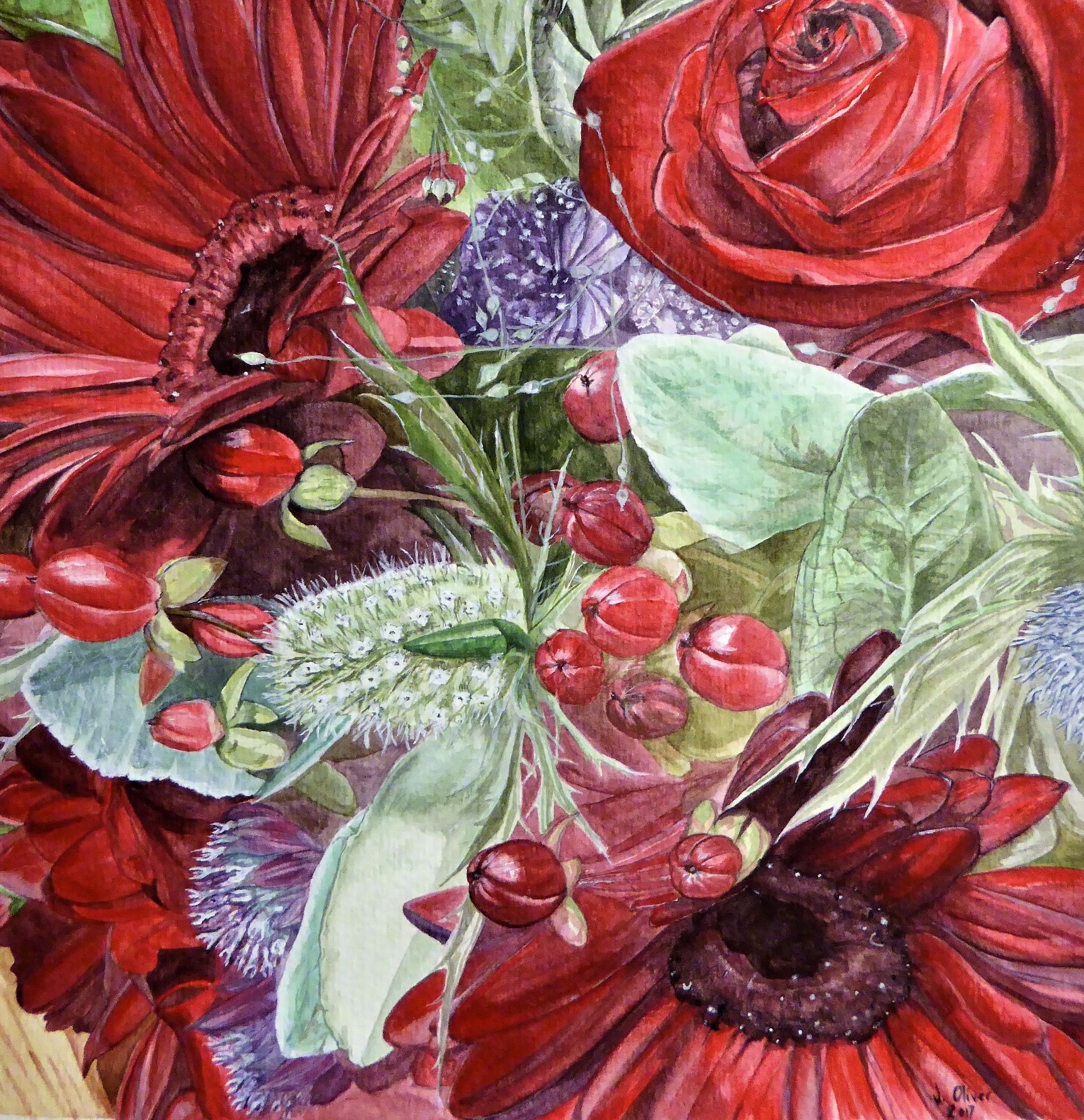 The finished painting and how lovely the colours look and work together. It has been a thoroughly enjoyable labour of love taking a total of 20+ hours to paint. I just LOVE IT!