Welcome To Elloby Arts
REMEMBERING THE MEMORABLE. Special moments deserve attention and detail. Professional quality artwork creating beautiful and unique pieces. Let me create something special for you.
A DESIRABLE KEEPSAKE OR HEIRLOOM
A WEDDING, HONEYMOON, ANNIVERSARY or HOLIDAY, a MEMORABLE MOMENT or PLACE, a lost or beloved FAMILY MEMBER, FRIEND or PET,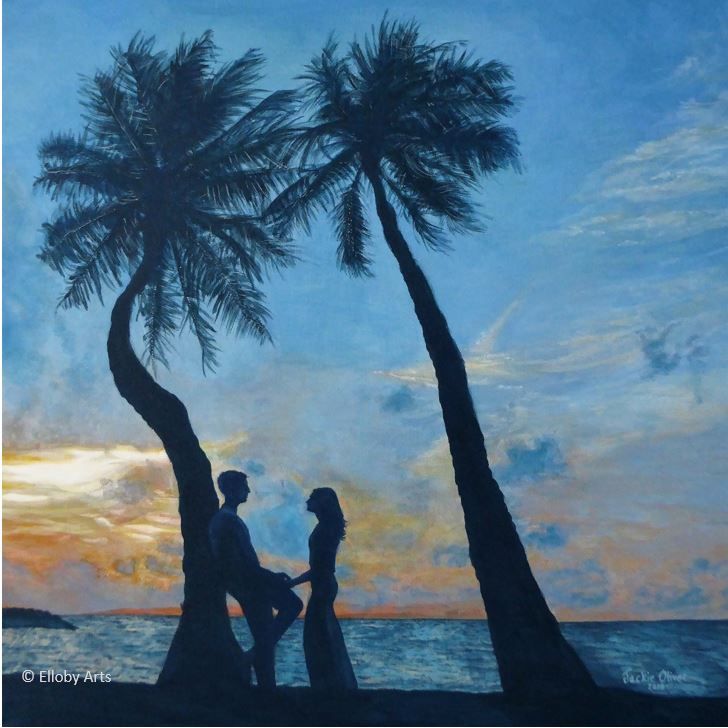 AVAILABLE NOW
A THOUGHTFUL GIFT IDEA ENTITLING THE RECIPIENT TO A PERSONALISED PAINTING
Please click on link above for more details.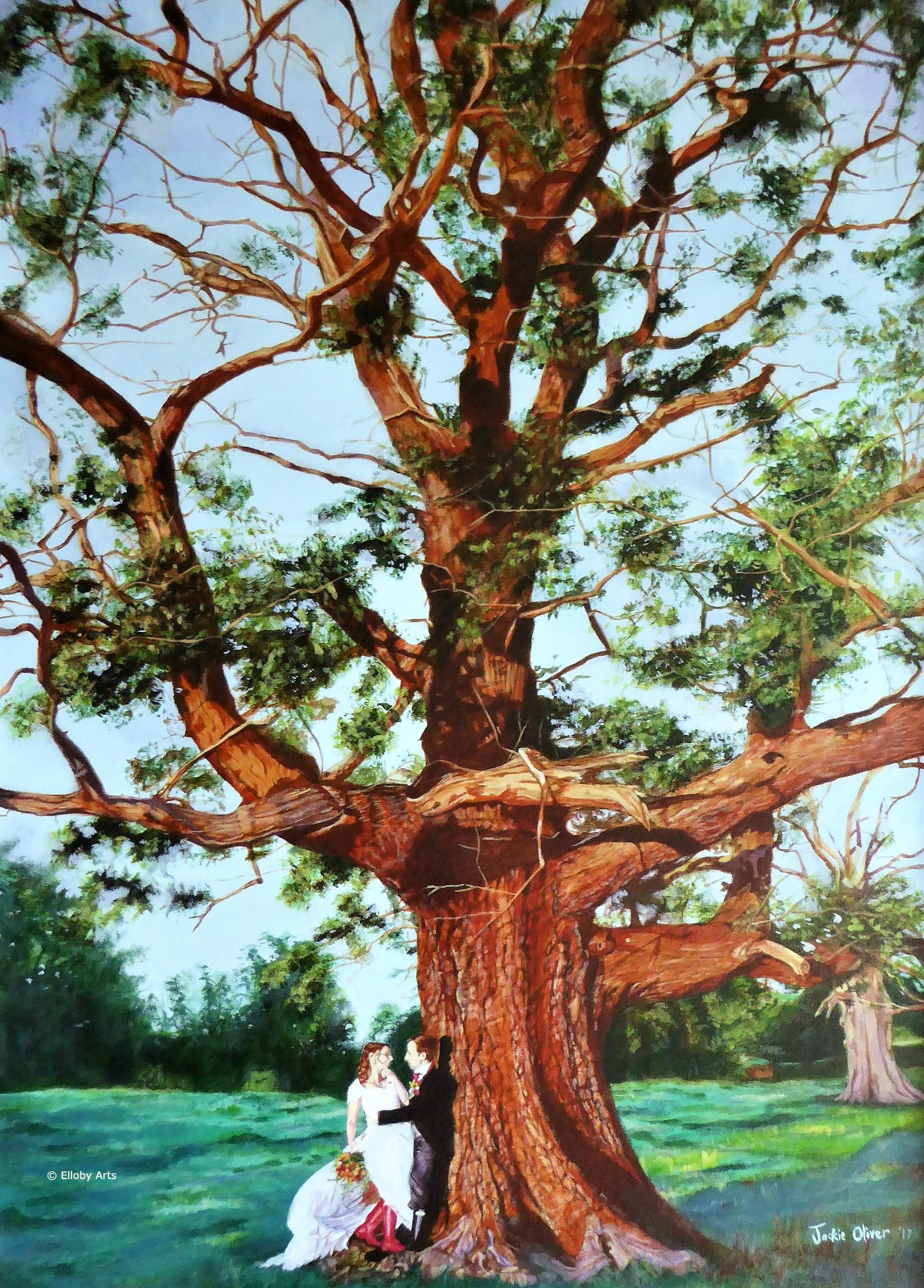 Acrylic on canvas board 76cm x 56cm satin varnish then framed
Original photograph on the right and my painting interpretation on the left, brightening up the greens. Previously displayed at 'The Wedding Barn' Ufton, Warwickshire.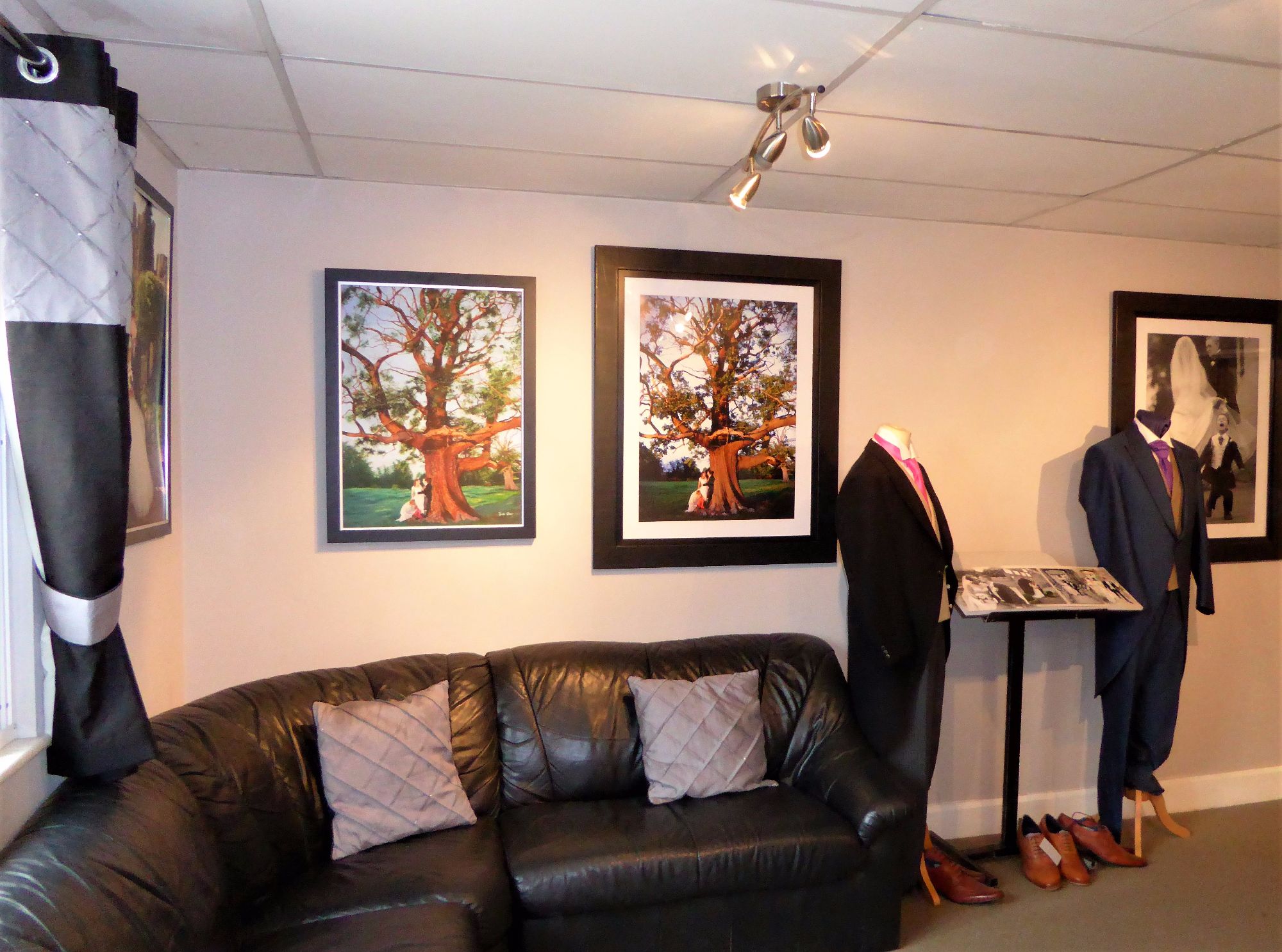 A special moment, a memory, a gift.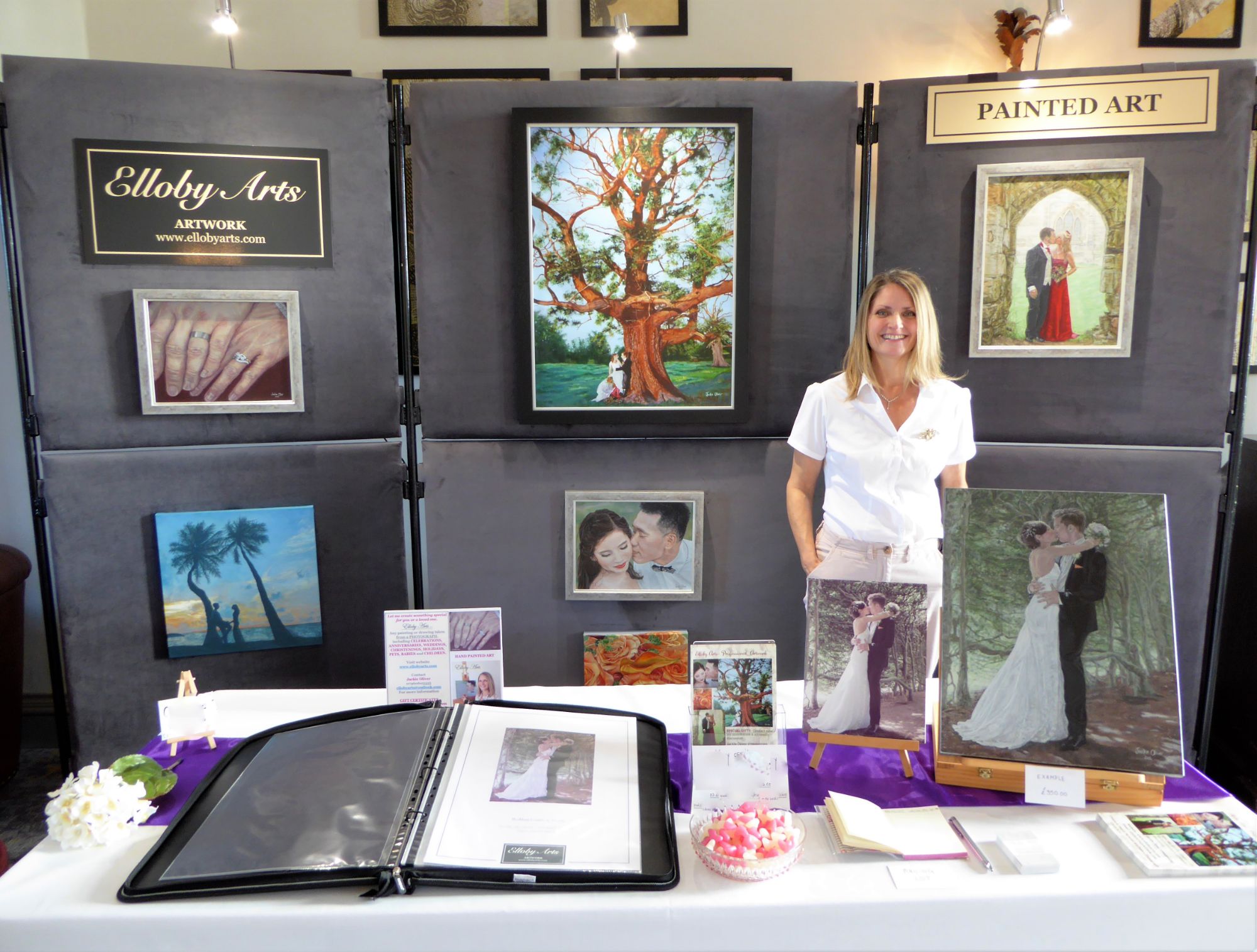 My paintings on display at Walton Hall Wedding Fair, Warwickshire

A blushing bride and a proud groom at Wroxall Abbey, Warwickshire. Acrylic on canvas 45cm x 35cm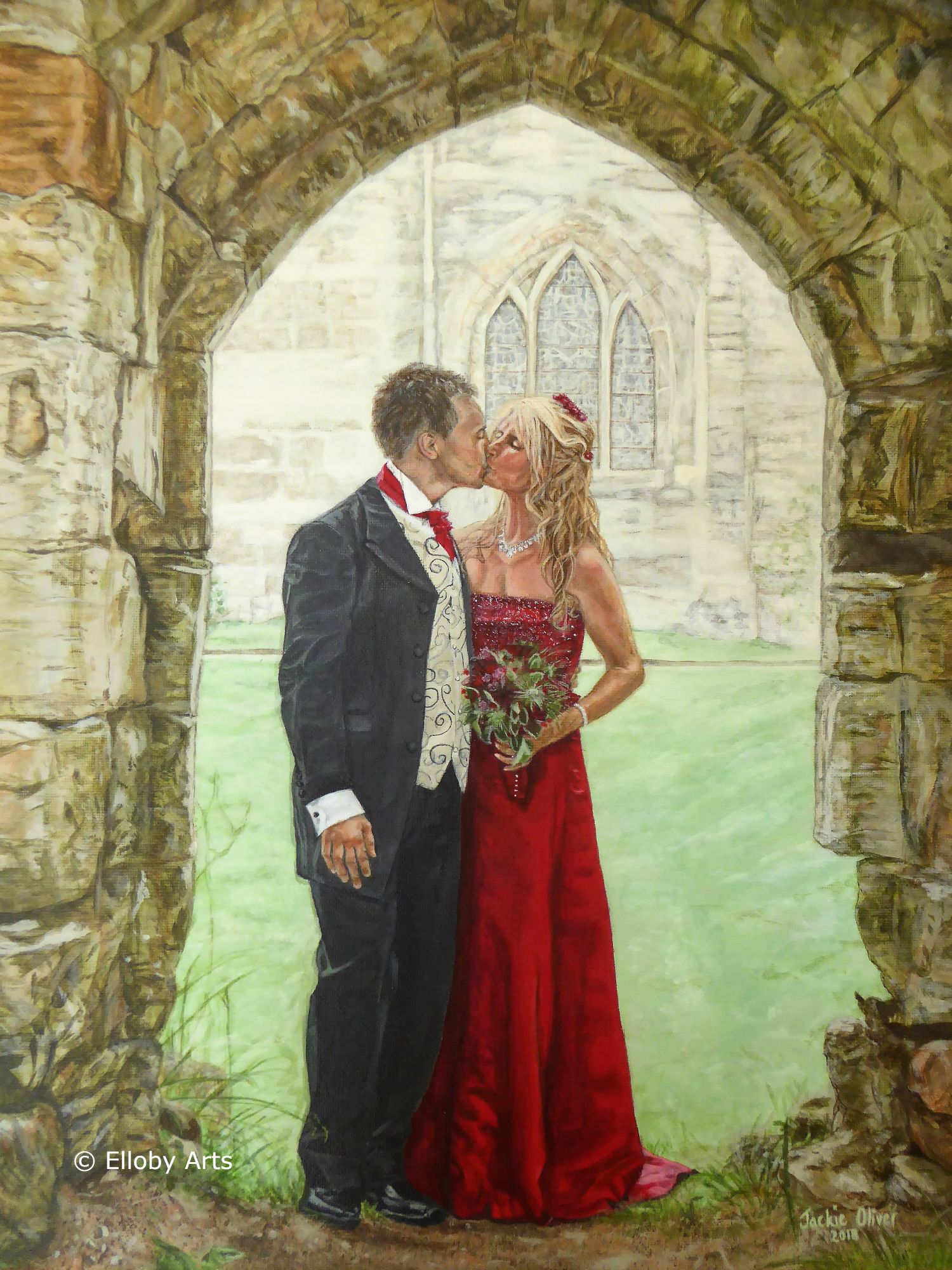 The original photograph below left had narrower dimensions than the canvas so I extended the painting at the sides which I believe adds beauty to the image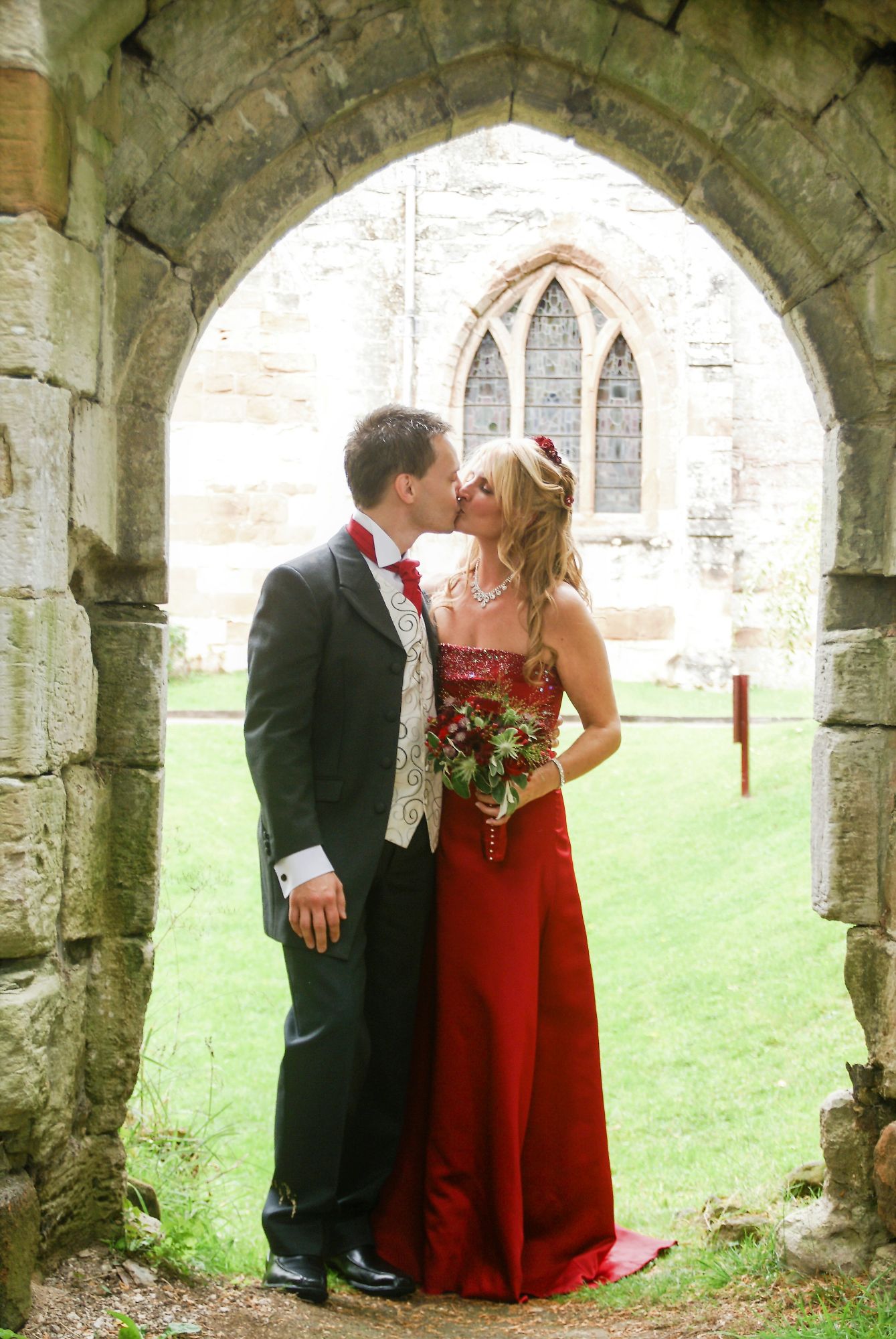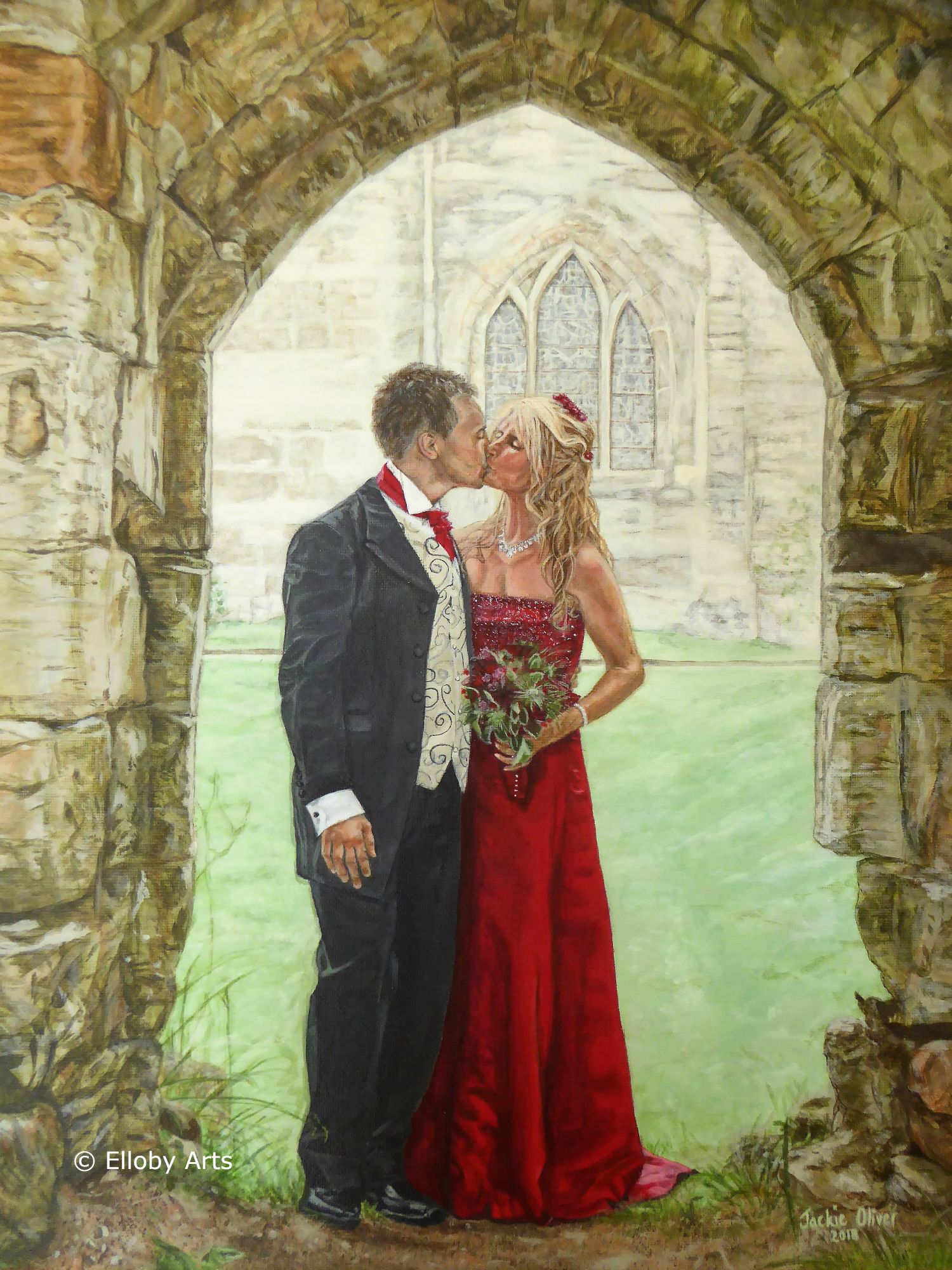 A tender moment
Acrylic on canvas board 35cm x 28cm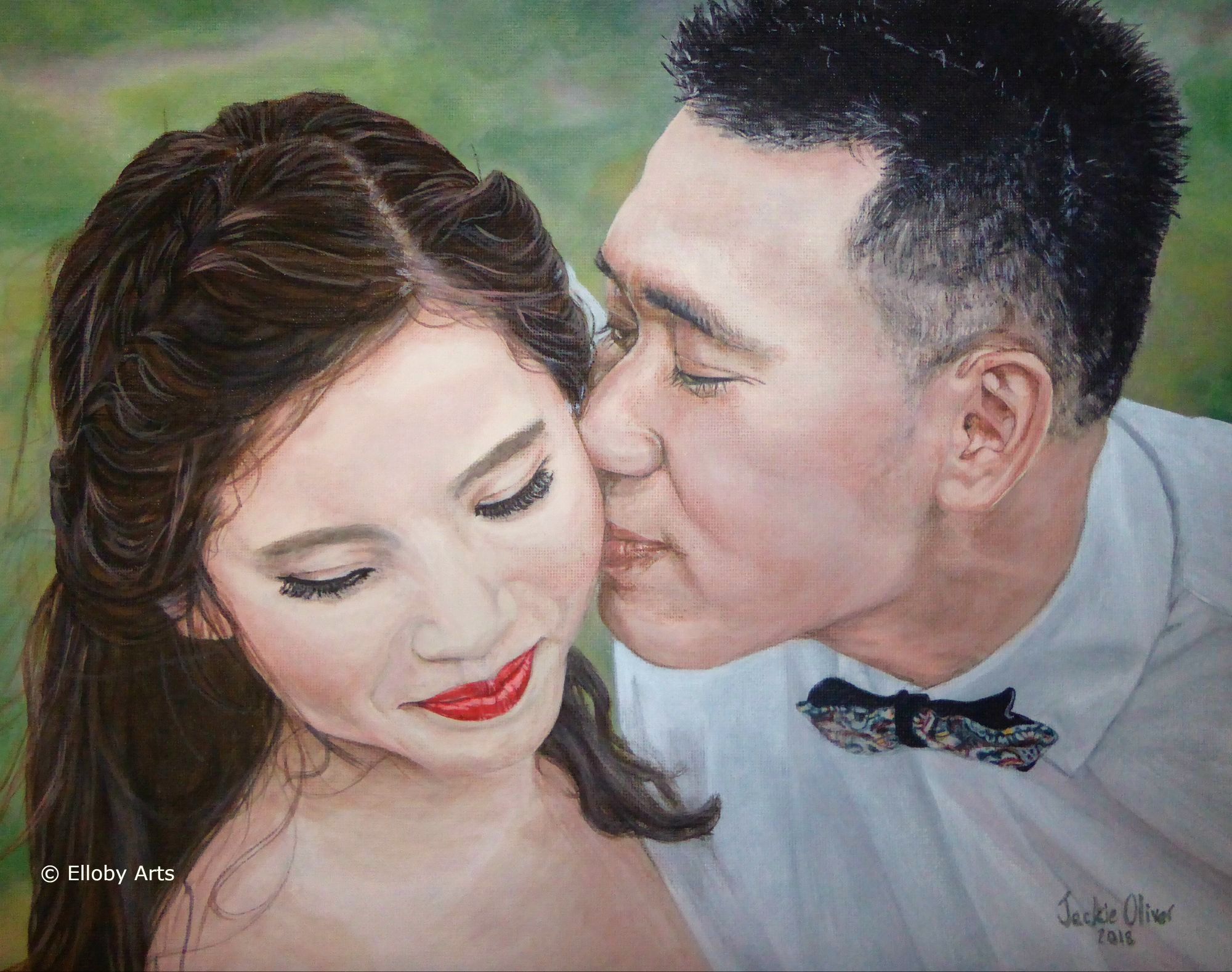 Original photograph on the left where the background flowers were toned down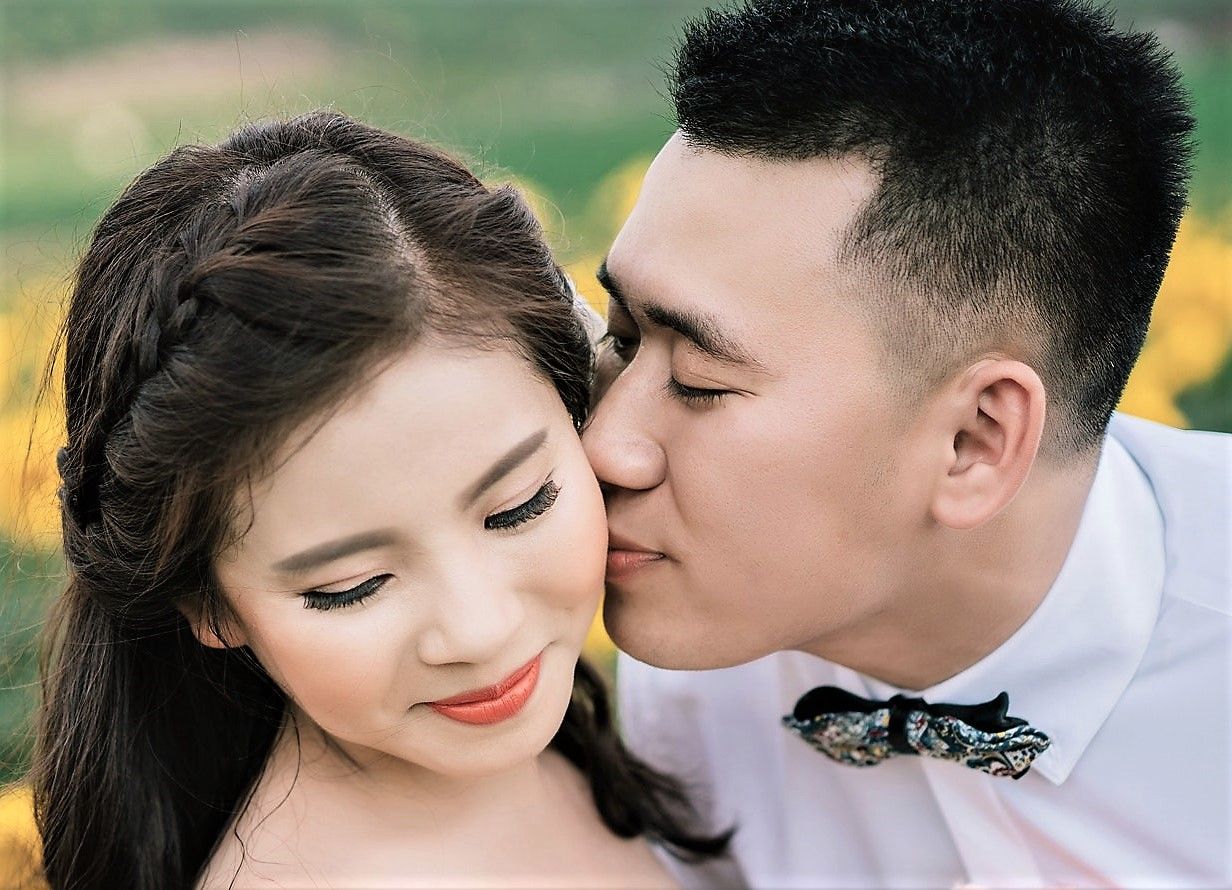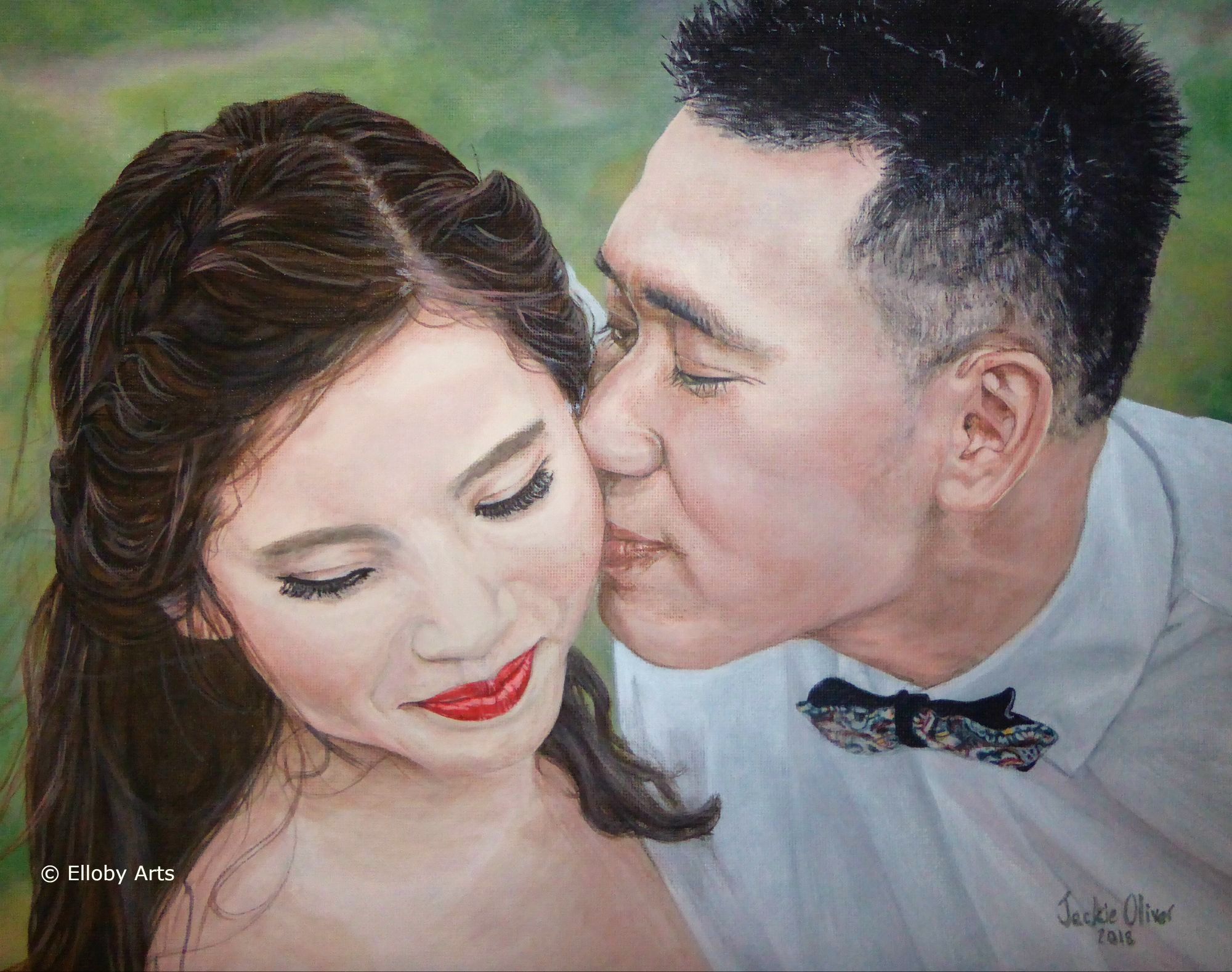 The fairytale wedding in the woods - Acrylic on canvas
45cm x 35cm satin varnish finish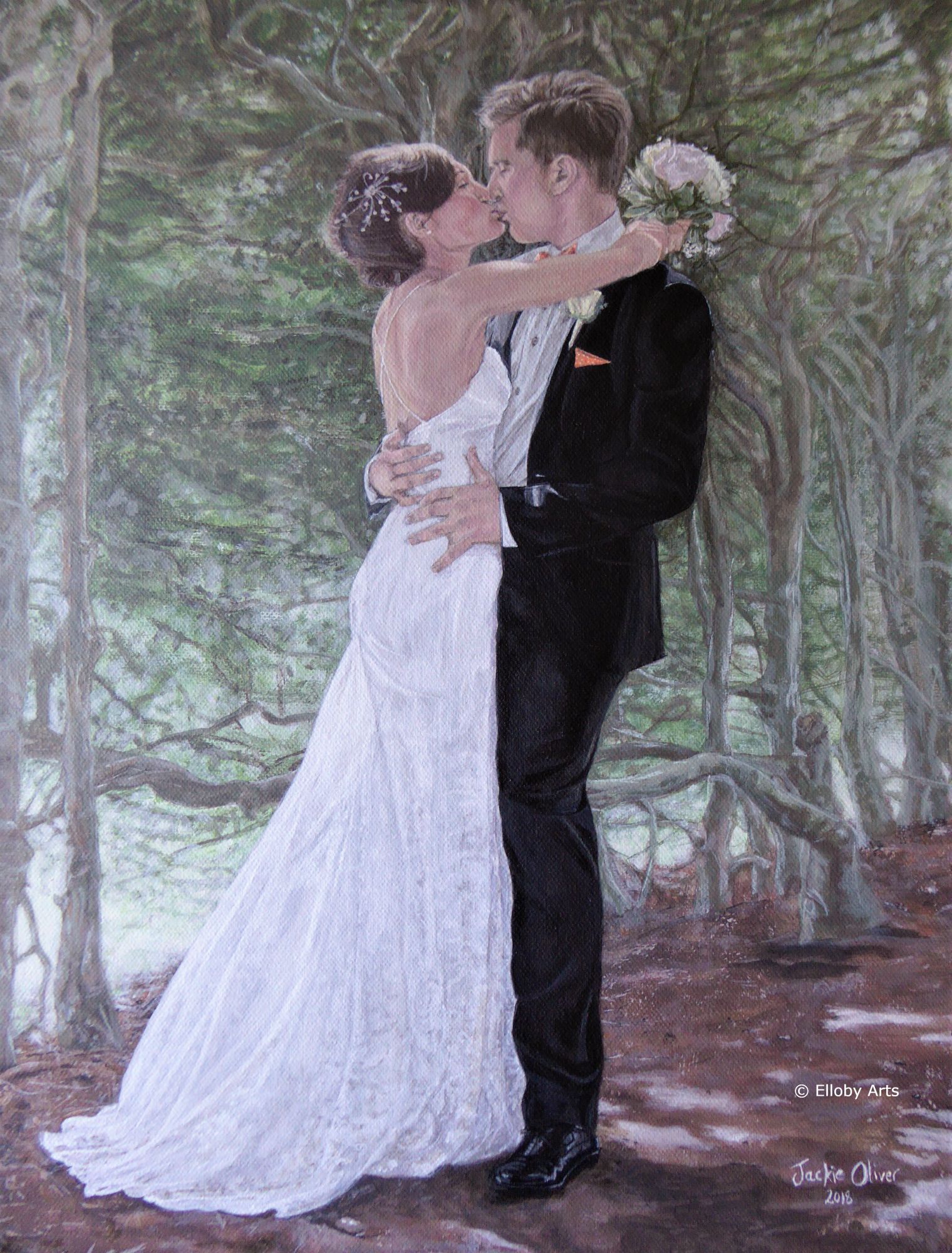 Pretty flower girl - Acrylic on canvas
45cm x 35cm satin varnish finish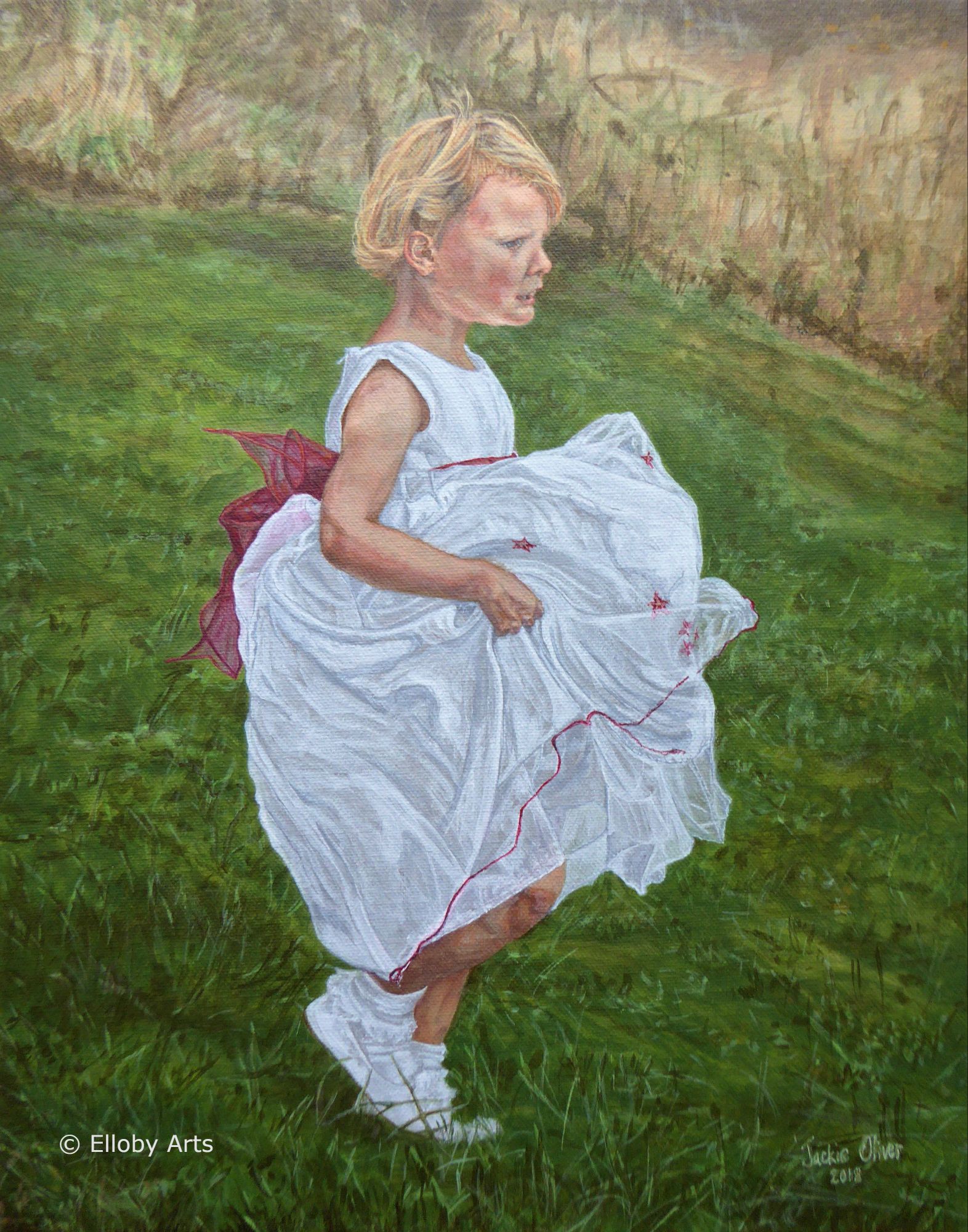 Acrylic on canvas, Wedding rings, 35cm x 28cm satin varnish finish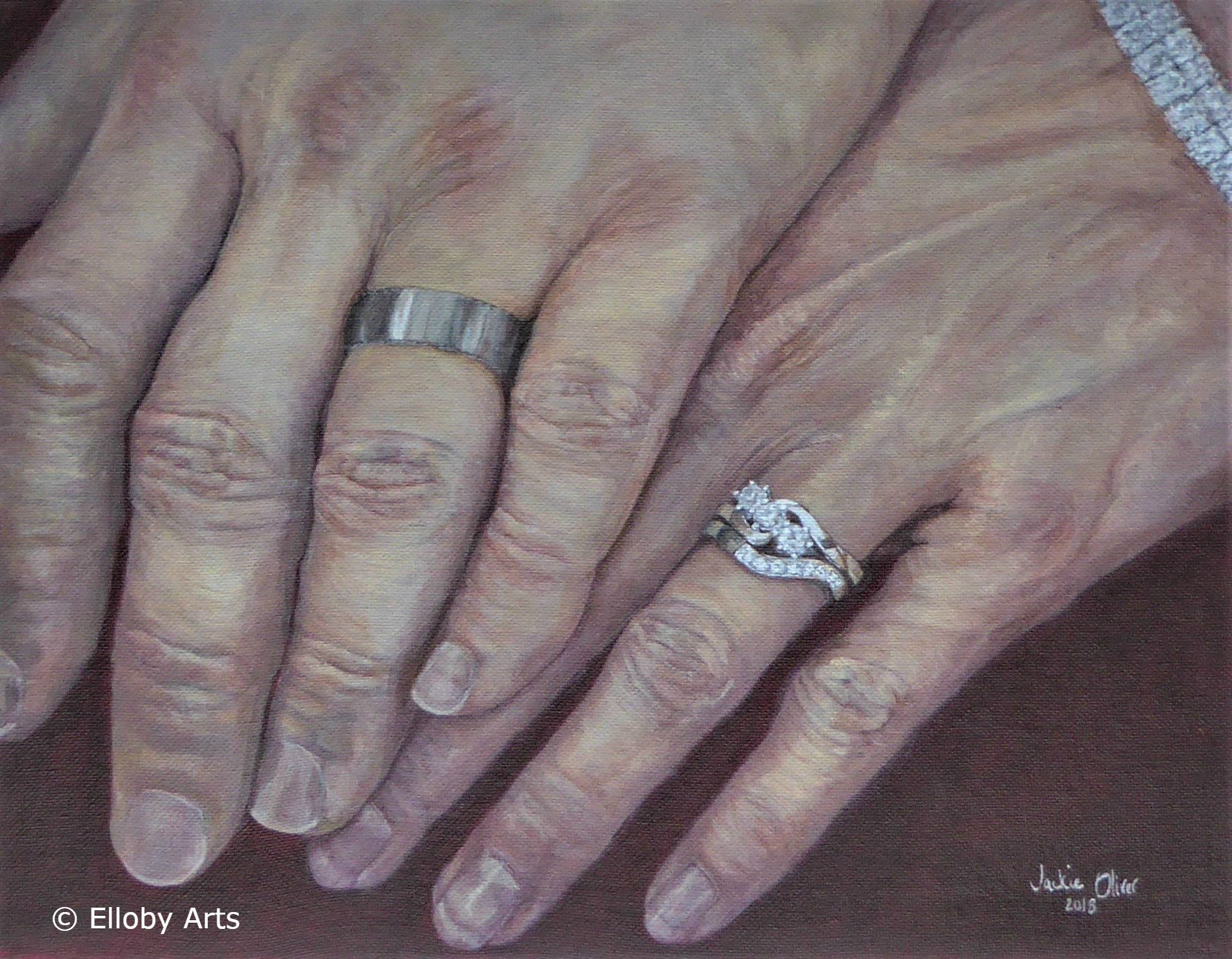 It's a unique thing, creatively speaking
Personalised and memorable Artwork to cherish that can't be found on the high street by Jackie Oliver B.A.Hons, Cert.Ed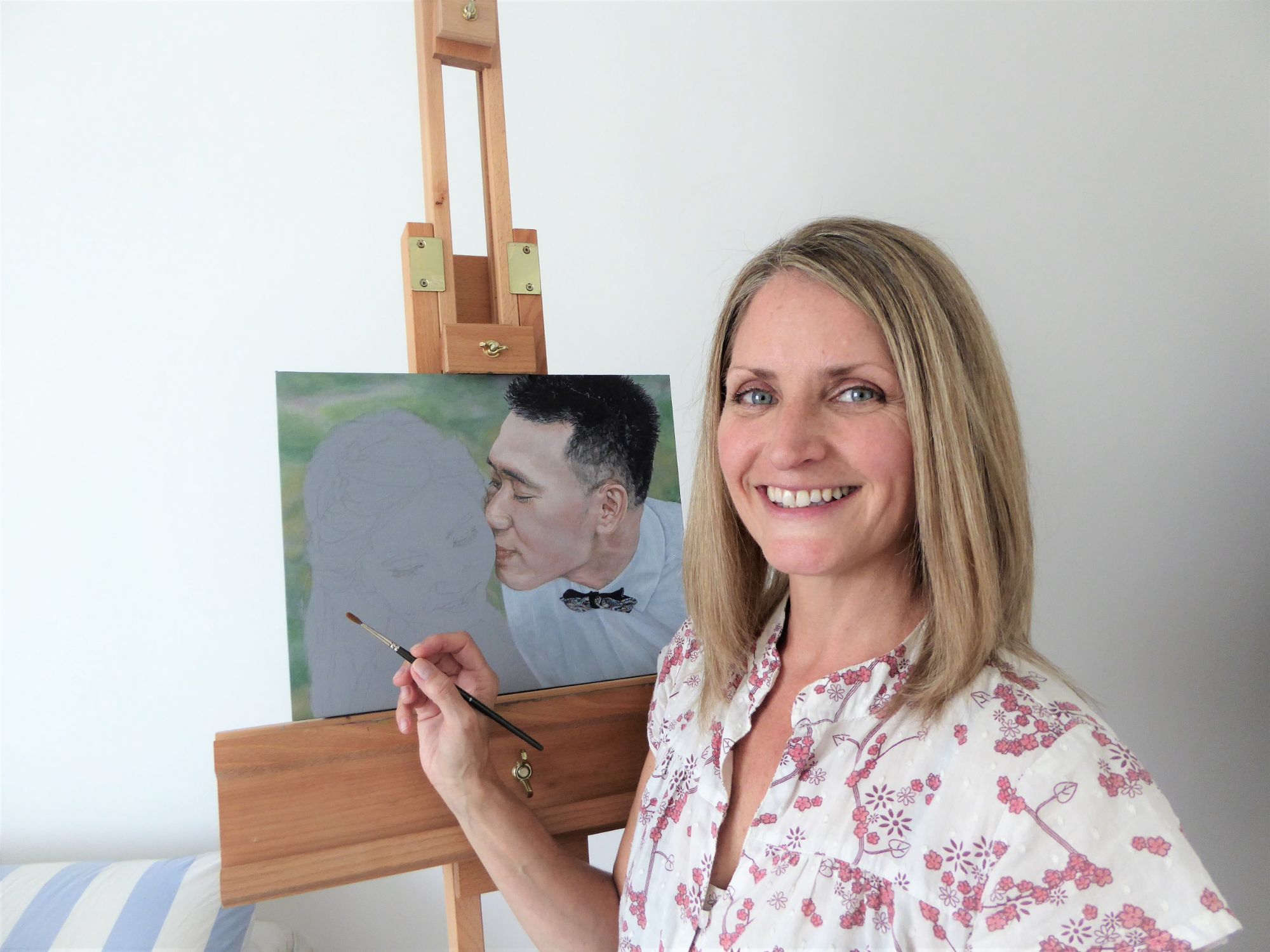 Specialized Paintings and drawings taken from photographs for Weddings, Anniversaries and Special Occasions
A personal gift from the family, a loved one or a unique present for you
CLIENT COMMENT
"Many thanks Jackie for a superb painting in acrylic on canvas of our daughter's wedding bouquet of gerberas and freesias. This is for her 10th wedding anniversary . We are delighted with the finished result and would not hesitate to recommend your work to others."
Acrylic Painting on Box Canvas with a satin varnish finish 30cm x 30cm
How wonderful it would be to preserve those extra special memories as an original and deeply personalised Painting, illustration or drawing for you, your family and your friends to enjoy in glorious colour for years to come.
Acrylic Painting on Box Canvas 30cm x 30cm
Watercolour Painting on Watercolour Paper 30cm x 30cm